Tabor Tools
TABOR TOOLS S852A Anvil Hand Pruner with Compound Action
Regular price
Sale price
$18.49 USD
Unit price
per
Sale
Sold out
ANVIL PRUNER WITH COMPOUND ACTION. This is a garden tool you will enjoy for years to come. Pruning is fun and easy with these beautiful, ergonomic and durable garden scissors. Use this tool on shrubs, grapes, plants & flower stems.
COMPOUND ACTION SYSTEM: The compound lever system with multiple pivot points and moving parts increases the force applied to the blades. The compound action blade has multiple moving parts which multiplies the force applied to the blades 3 times!
ANVIL BLADE: Because of their design, anvil pruners can cut thicker branches than bypass pruners. Anvil pruners have one straight blade that cuts as it closes onto a flat edge or 'anvil' (think about it like a knife on a chopping board). This makes an anvil pruners an excellent tool for trimming back live wood before making a final, clean cut with bypass scissors. Also suitable for slightly harder and dryer wood.
SHOCK ABSORBING SPRING. The embedded spring brings a comfortable bounce to your cutting action, so you can work without fatigue. This is a great tool for every gardener, including seniors with weaker hands.
ORDER WITH CONFIDENCE. We at TABOR TOOLS stand behind our products. Please don't hesitate to contact us for support, questions about our products or spare parts you might need.
Share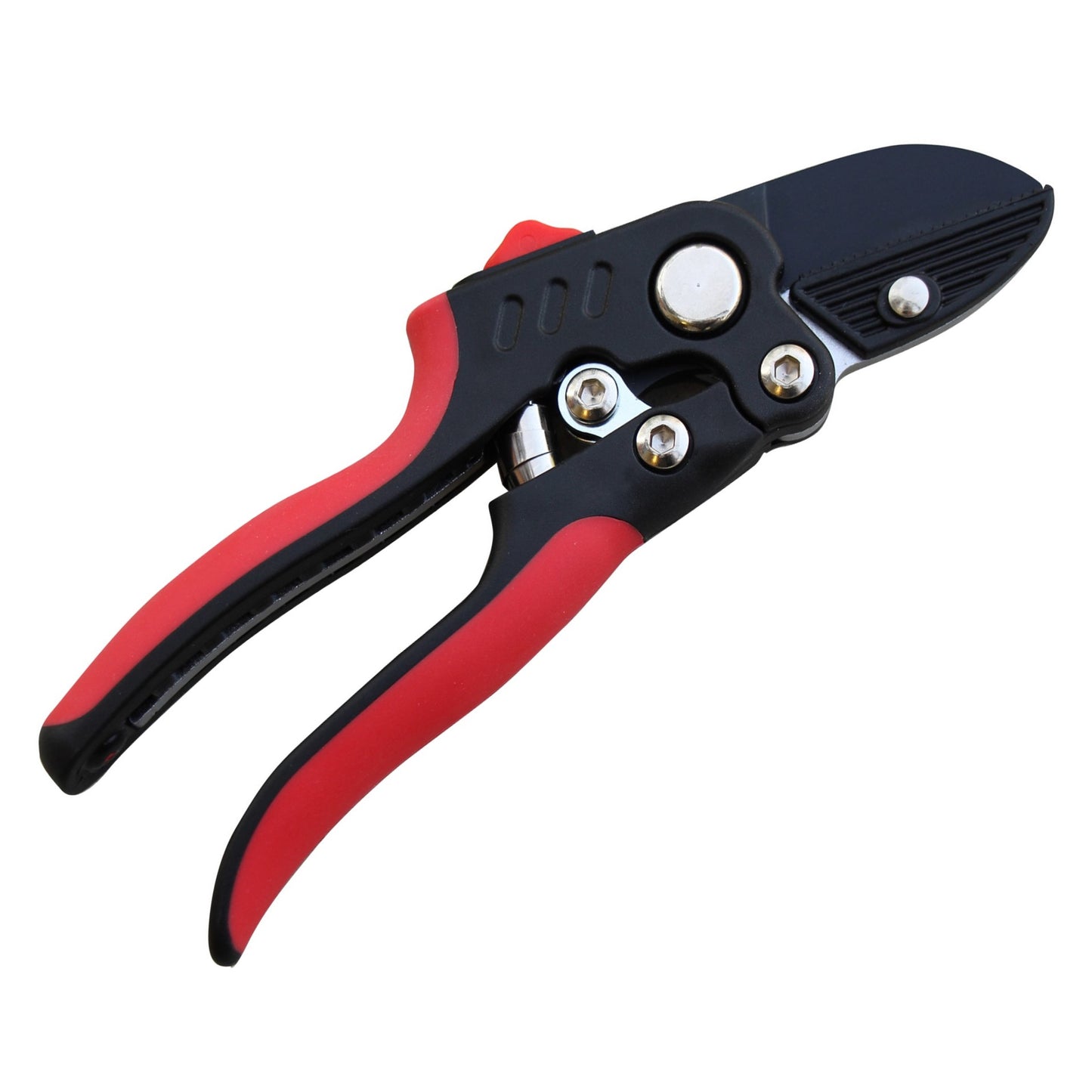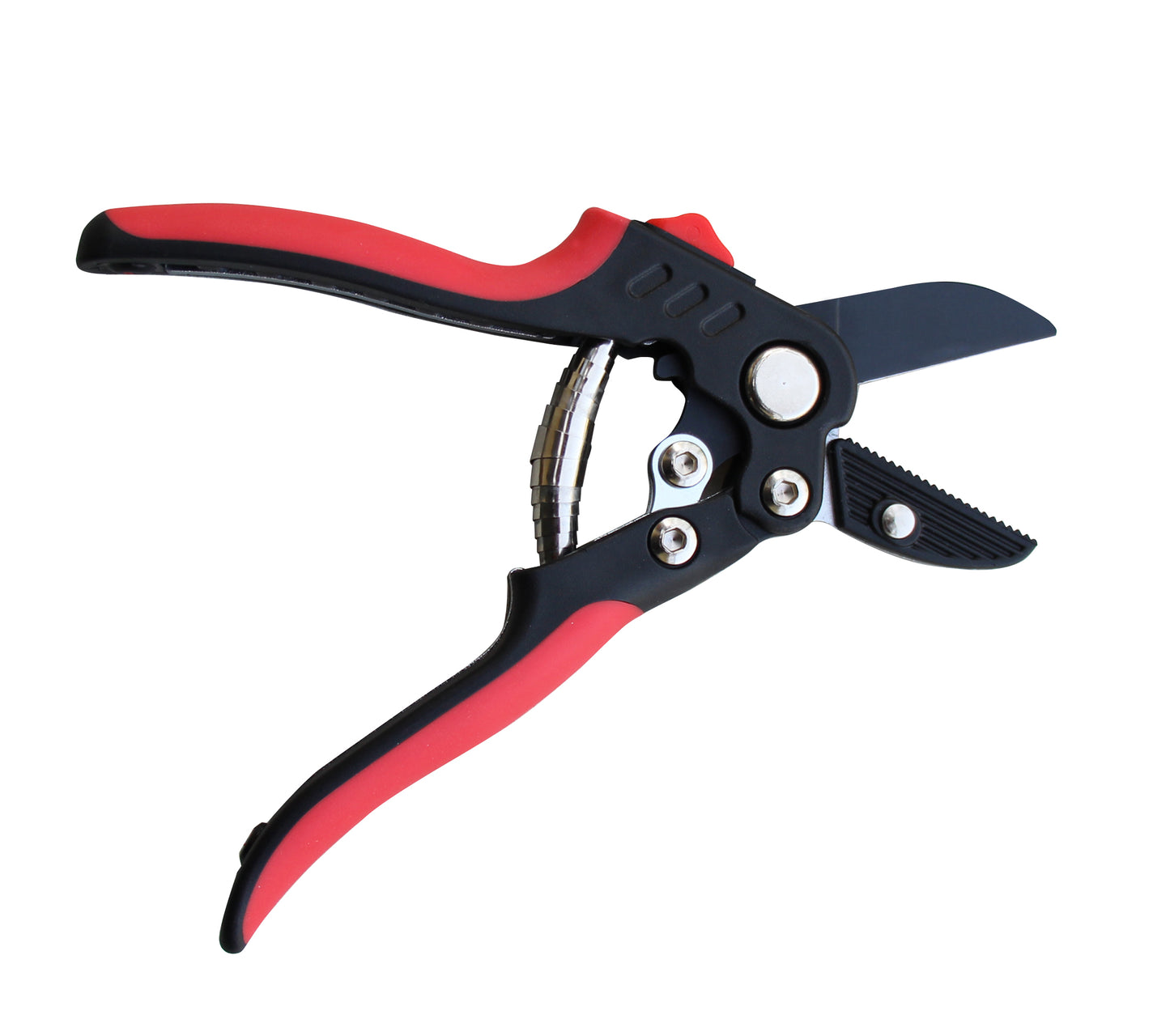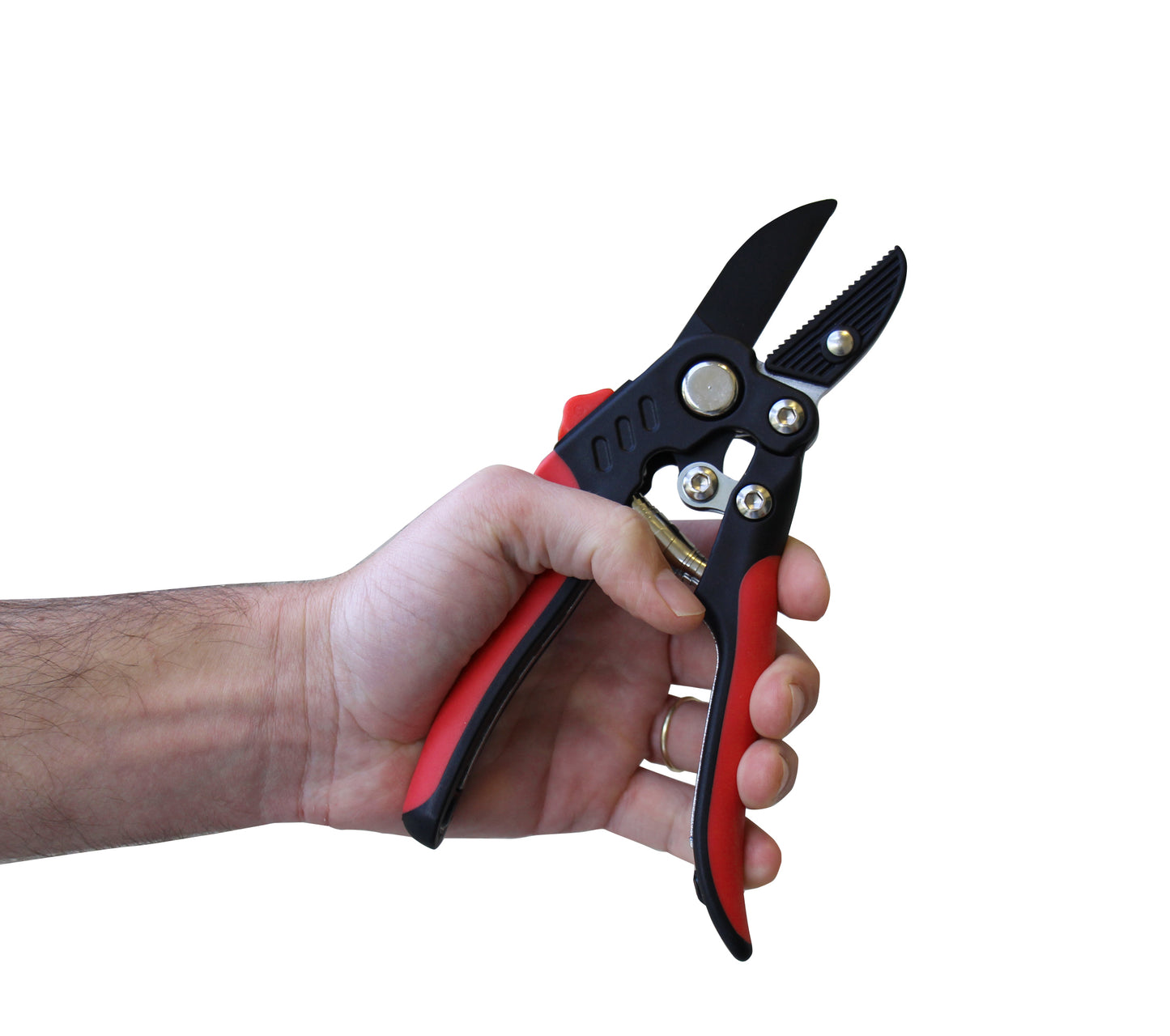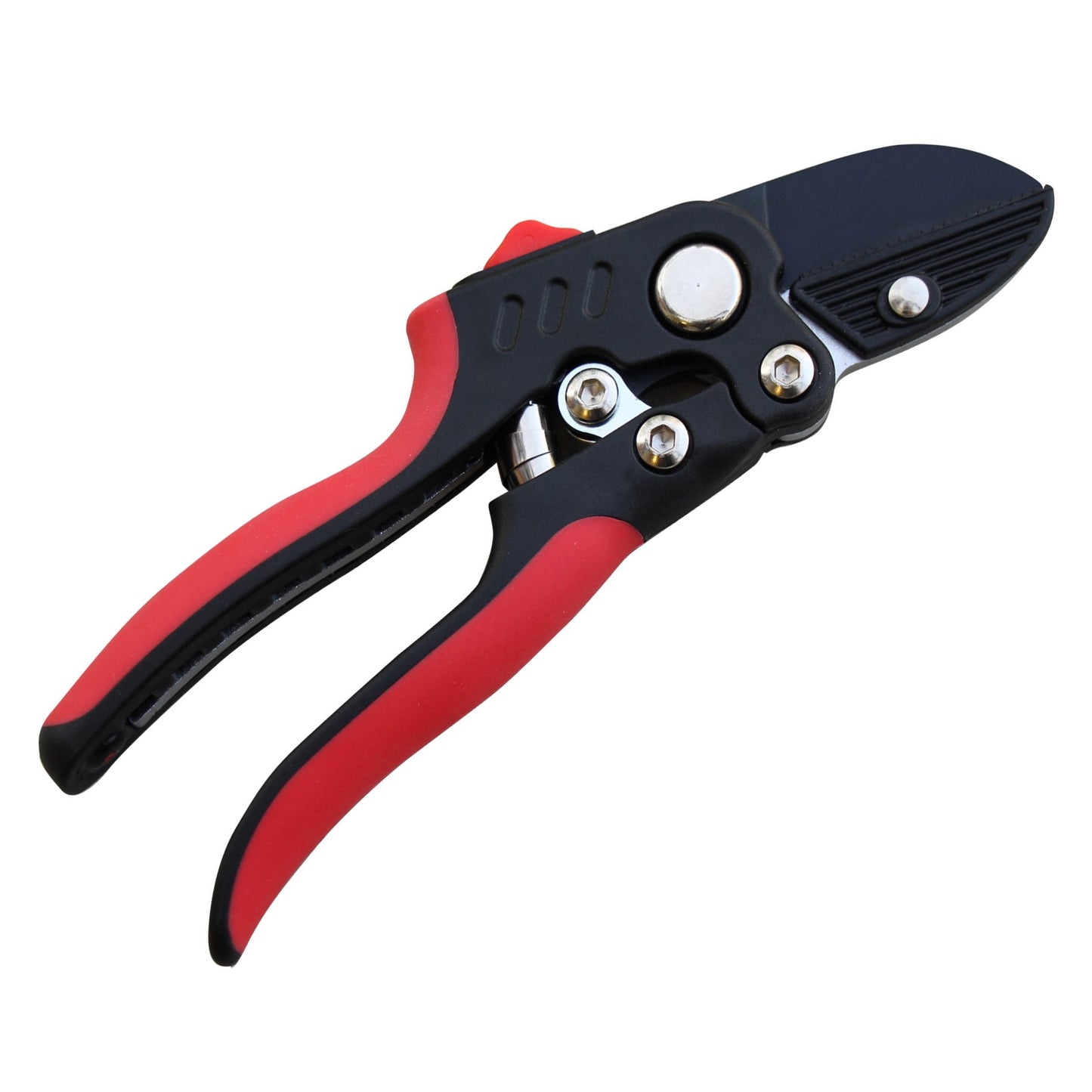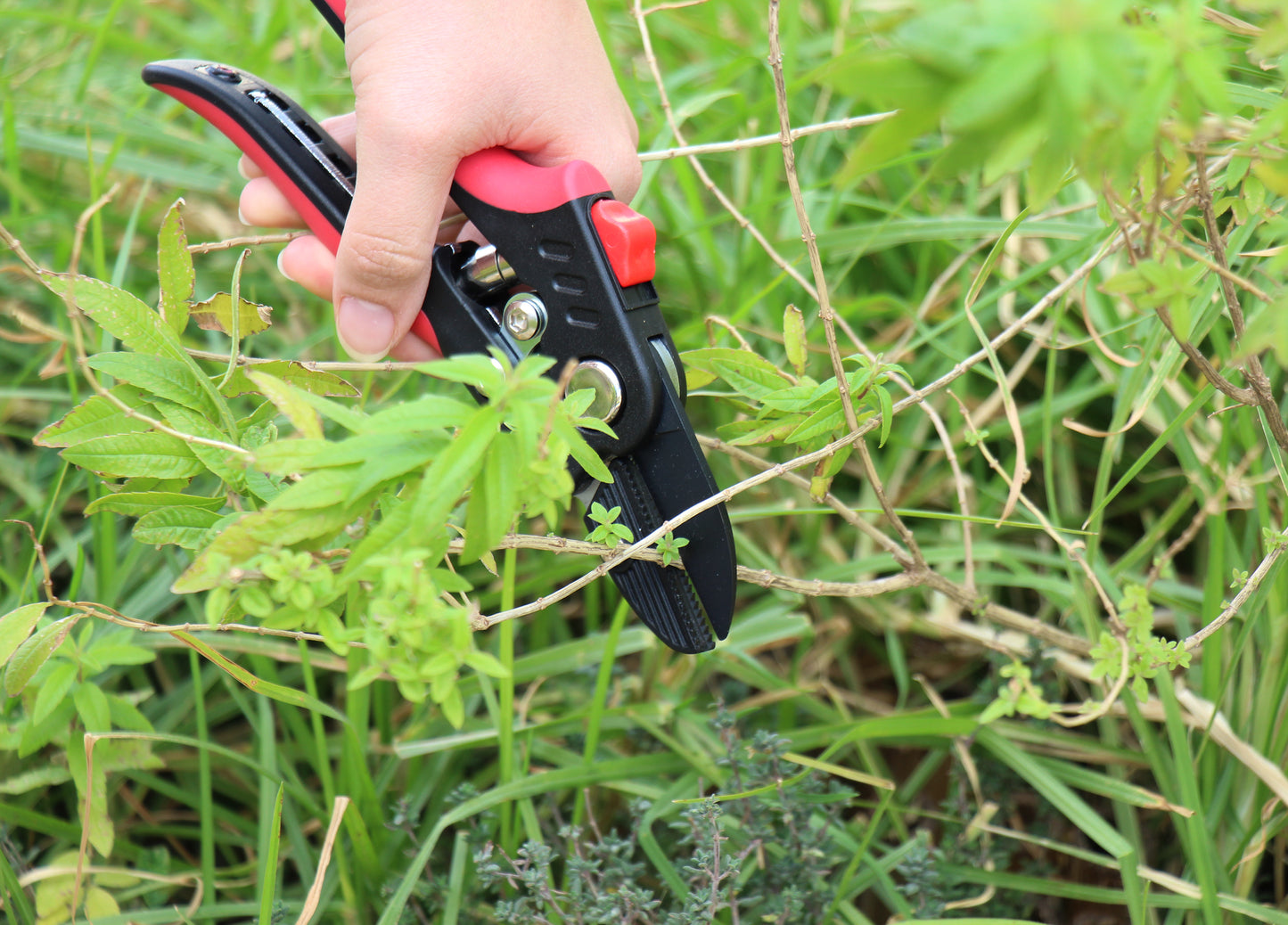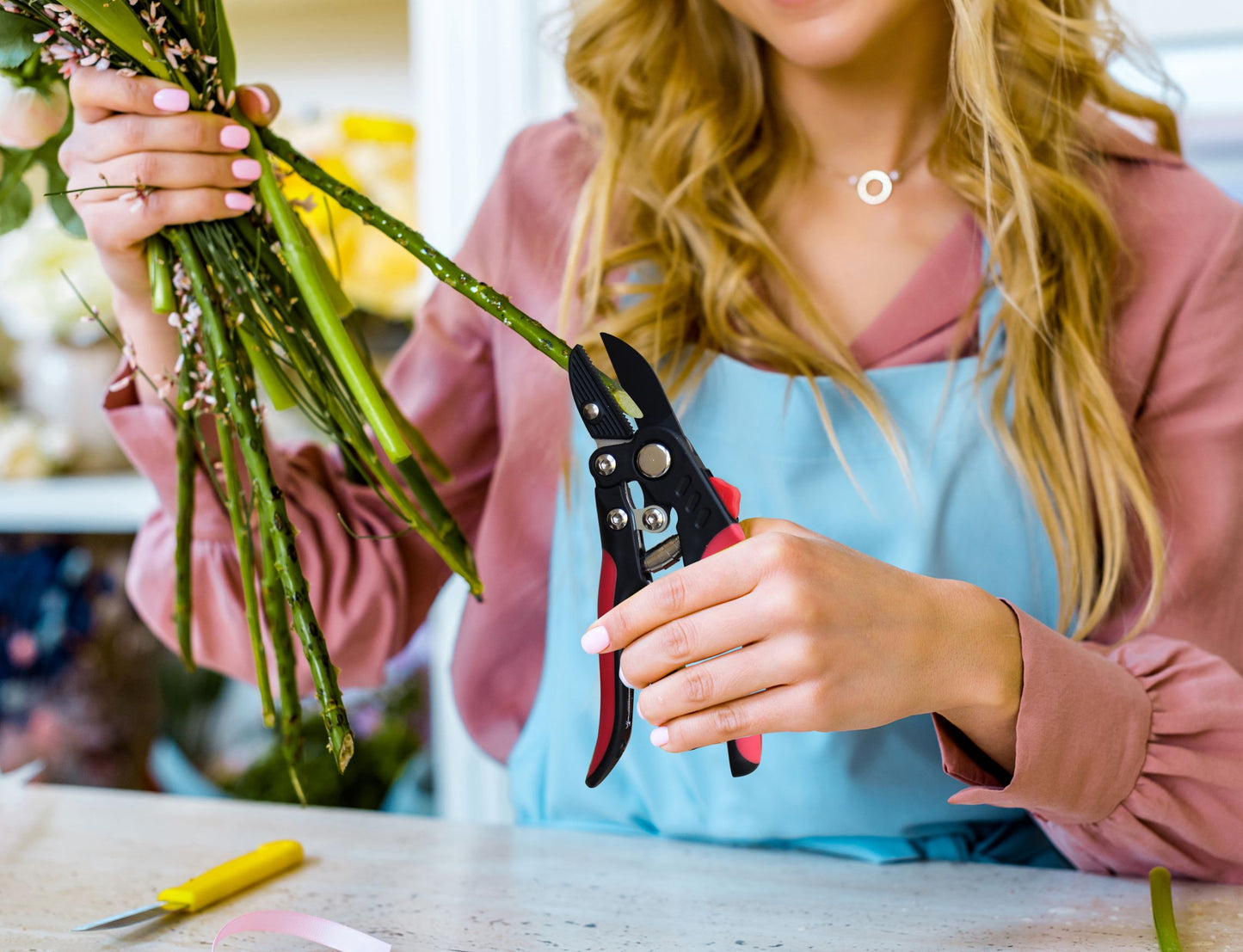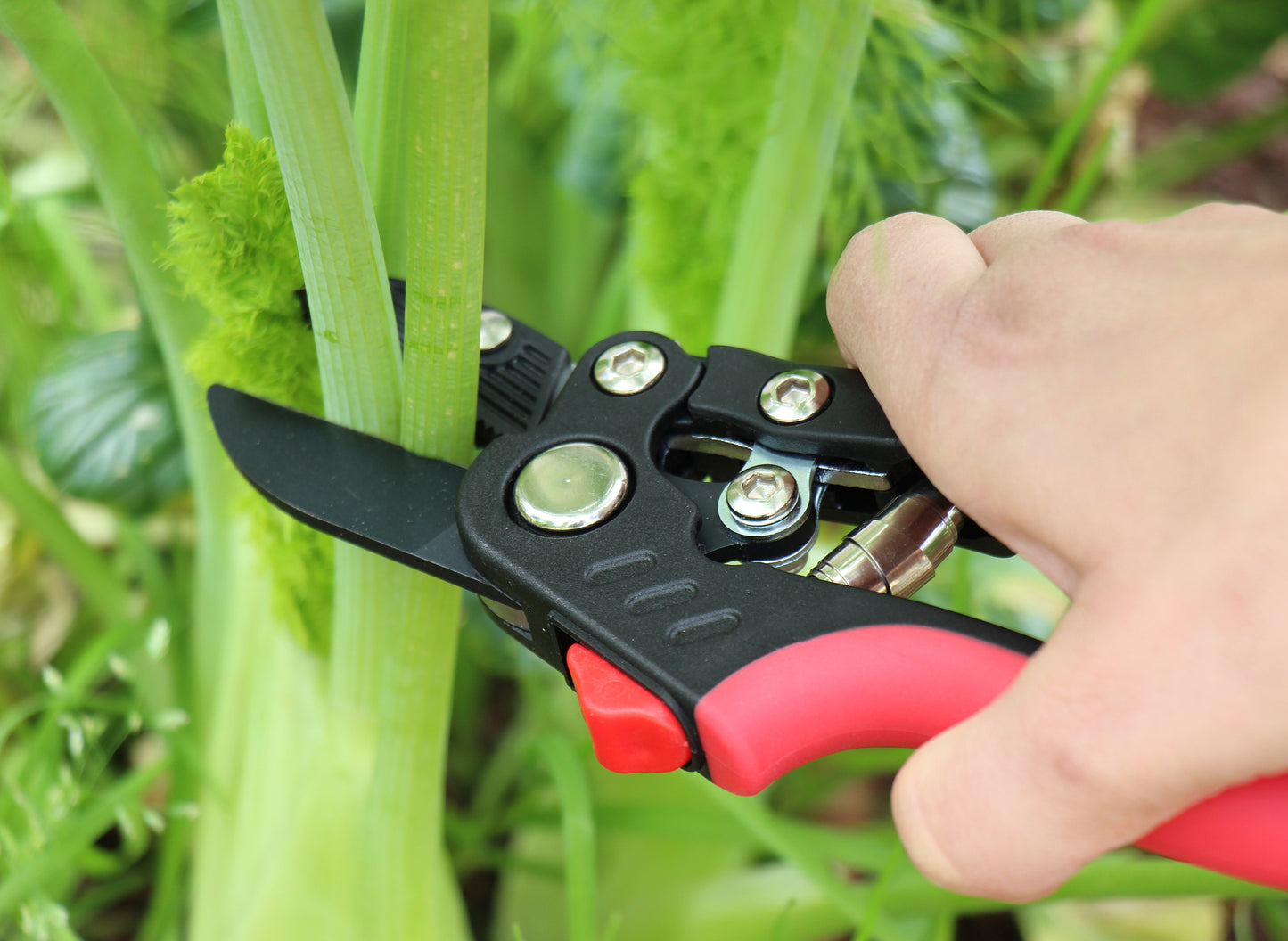 Great hand pruner
Best anvil hand pruner for the money. Even though it's small it's sharp and clips with precise ease. I added a piece of string so I can dangle it from my wrist when moving branches around to position for cutting too