Tabor Tools
TABOR TOOLS K18A Soft-Touch Micro-Tip Pruning Snip, Pruning Shears
Regular price
Sale price
$17.49 USD
Unit price
per
Sale
Sold out
VERSATILE TOOL: Ideal for deadheading, trimming, shaping and other quick snips on small plants, flowers or medicinal herbs. Length: approximately 8 inches. With these shears you will reach stems inside bundles, makes picking and trimming a fun and easy task!

JAPANESE STEEL BLADE. Features high carbon Japanese stainless steel blades, sharpened to be a workhorse straight out of the box. Are you tired of cheap plastic shears which bend, break, fall apart, and are so dull they don't even cut? We know your frustration, which is why we built our premium, heavy duty pruning shears with solid metal-on-metal construction and a sleek polished aluminum finish.

COMFORT GRIP HANDLE: The comfort grip handles with soft-grip touchpoints enhance comfort and deter blisters. The SHOCK ABSORBING BUMPER bumpers stop jarring vibrations and reduce arm and shoulder fatigue. IMBEDDED SPRING won't pop out even during some heavy use. The spring gently opens blades after each cut to help reduce hand fatigue and its design allows people with arthritis or limited hand strength to use the tool with ease.

BUILT-IN SAFETY LOCK At the end of the upper handle, there is an unobtrusive open/close clip which allows for easy and safe storage. The lock keeps the razor sharp blades securely closed until you're ready to open them. Hang them in your shed or carry them in a tool box.

ORDER WITH CONFIDENCE. Customer satisfaction and service quality are the basic criteria for TABOR TOOLS. Good service is a result of flexibility, reliability and trustworthiness. We will fix any problem quickly and answer to your need every time. We are always available to help our customers; our service record is unmatched!
Share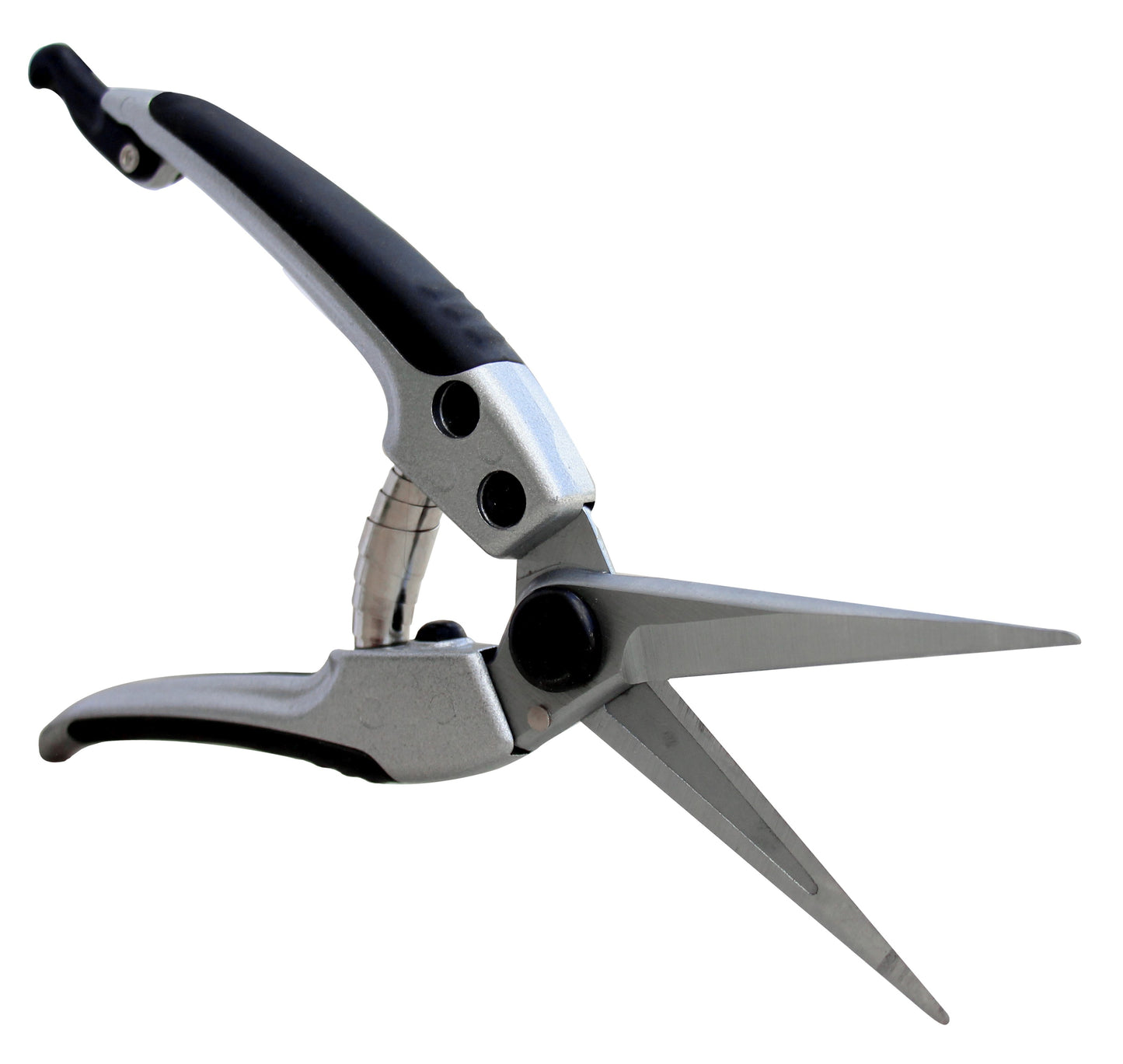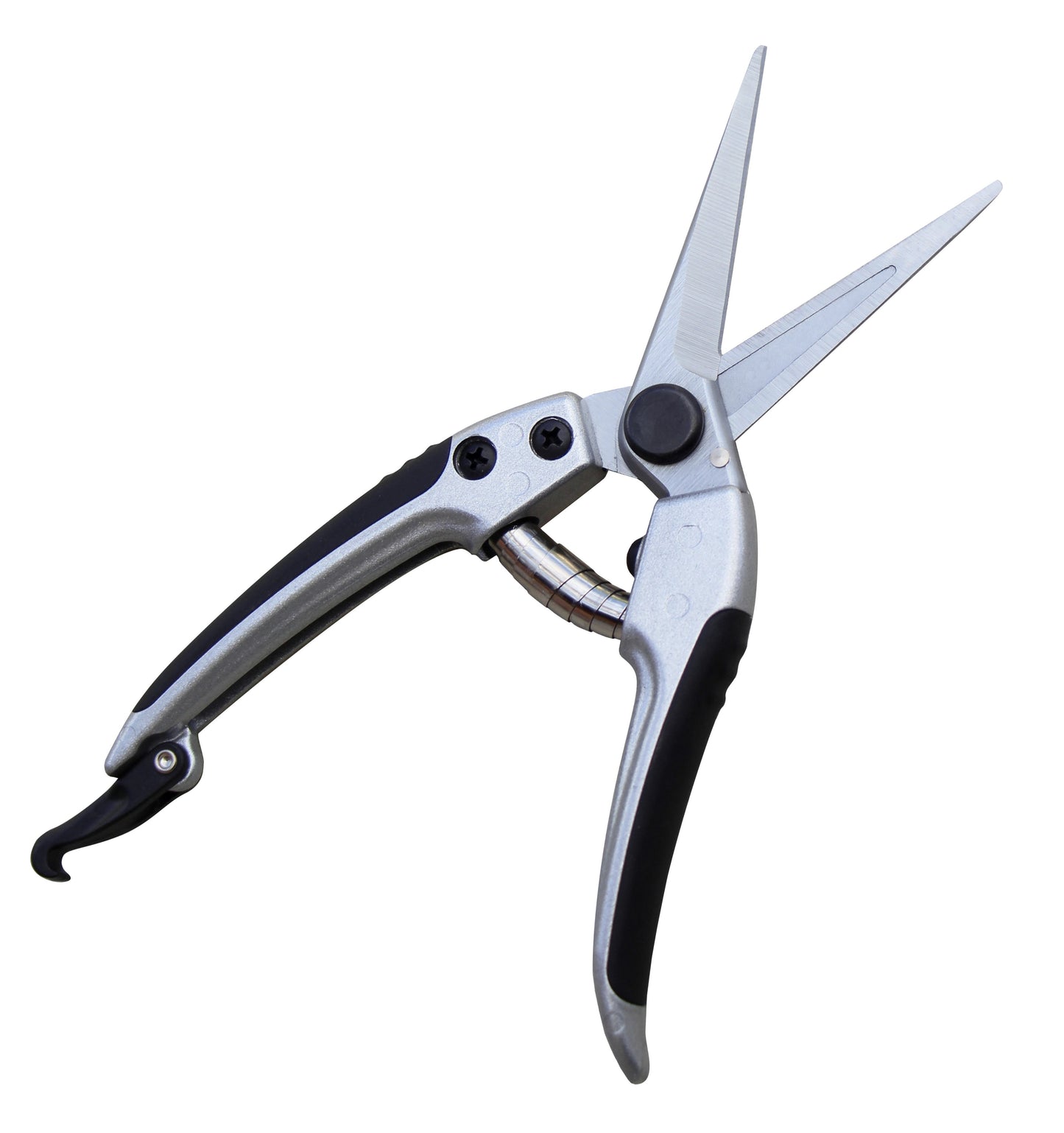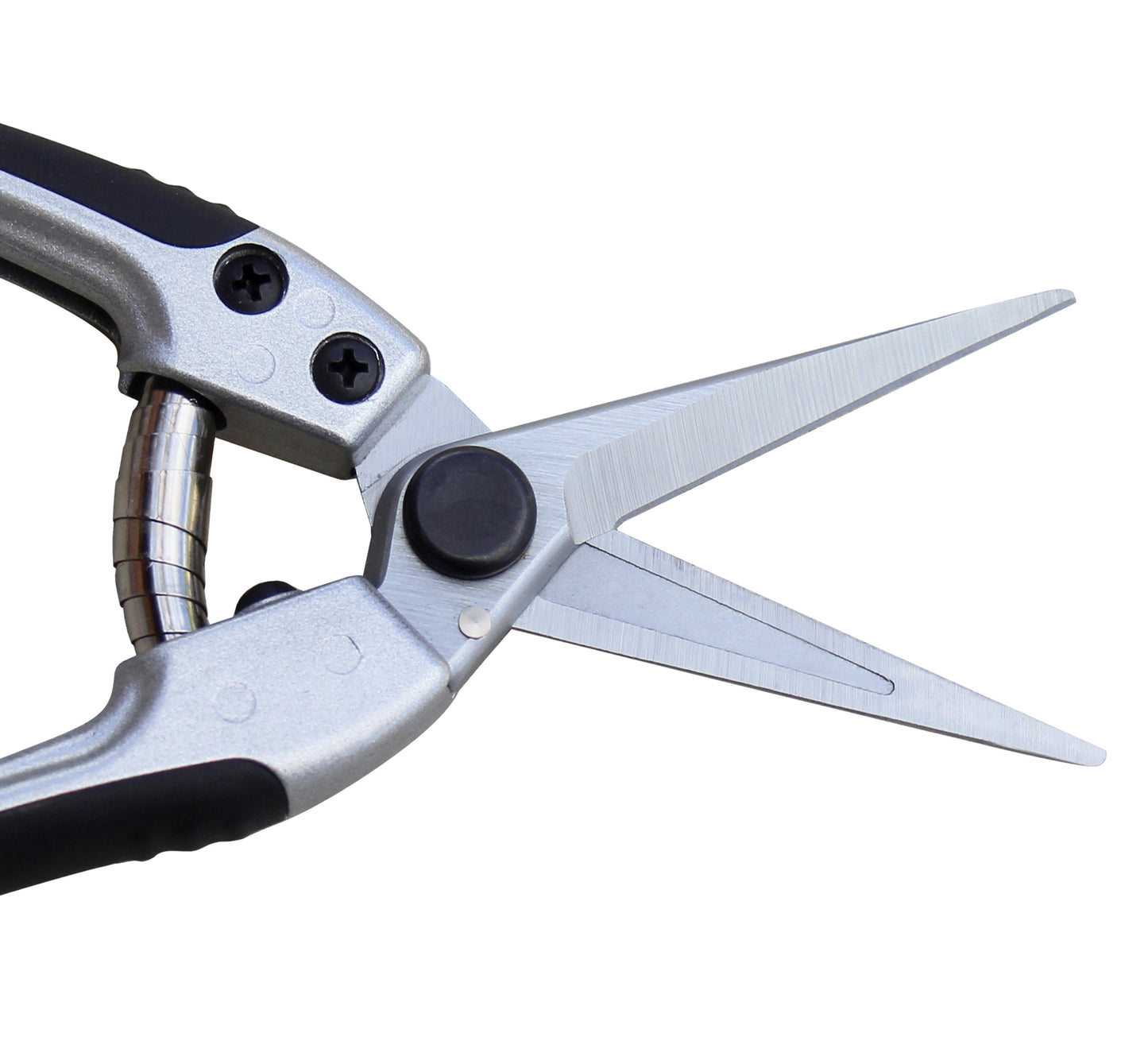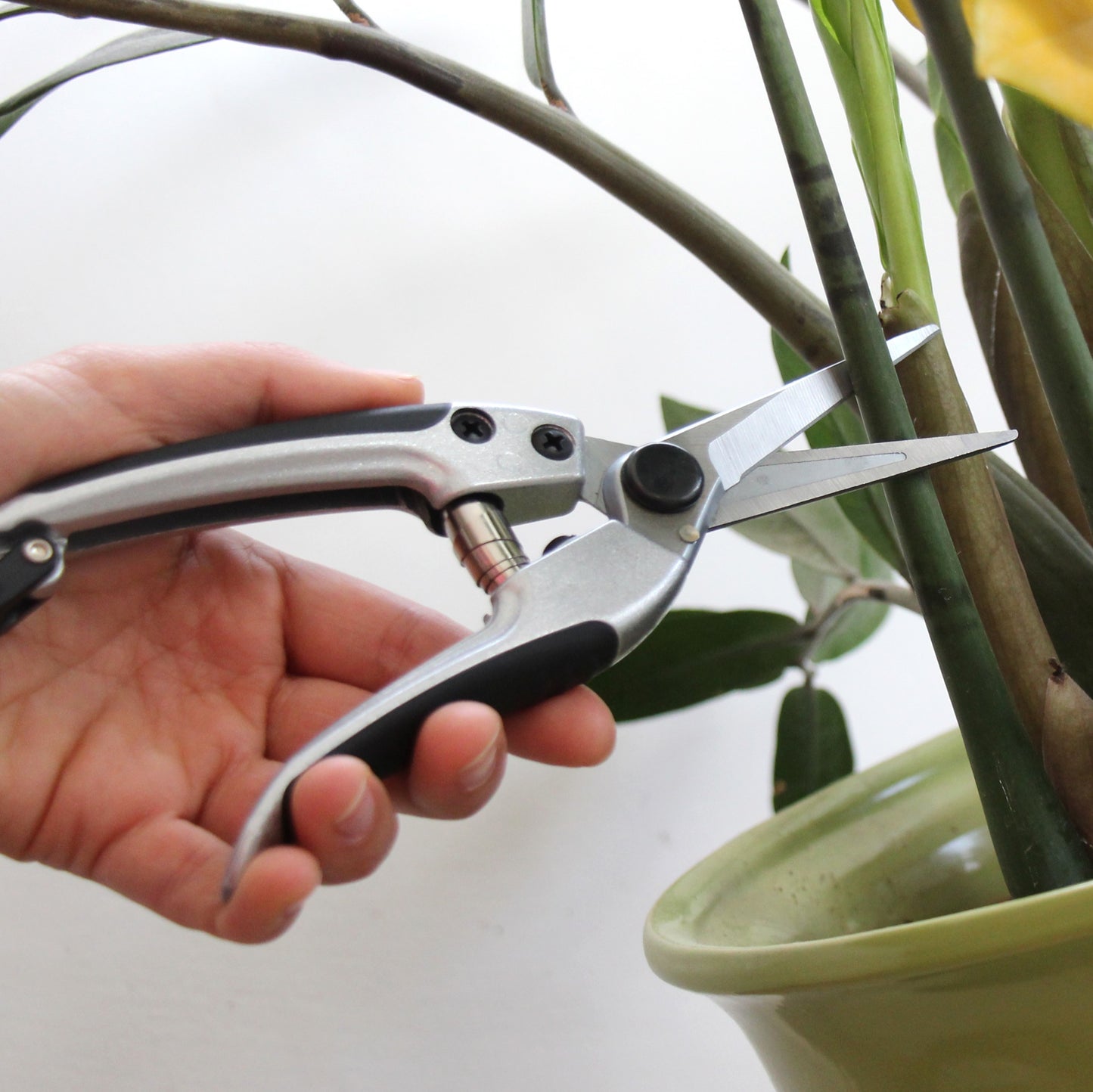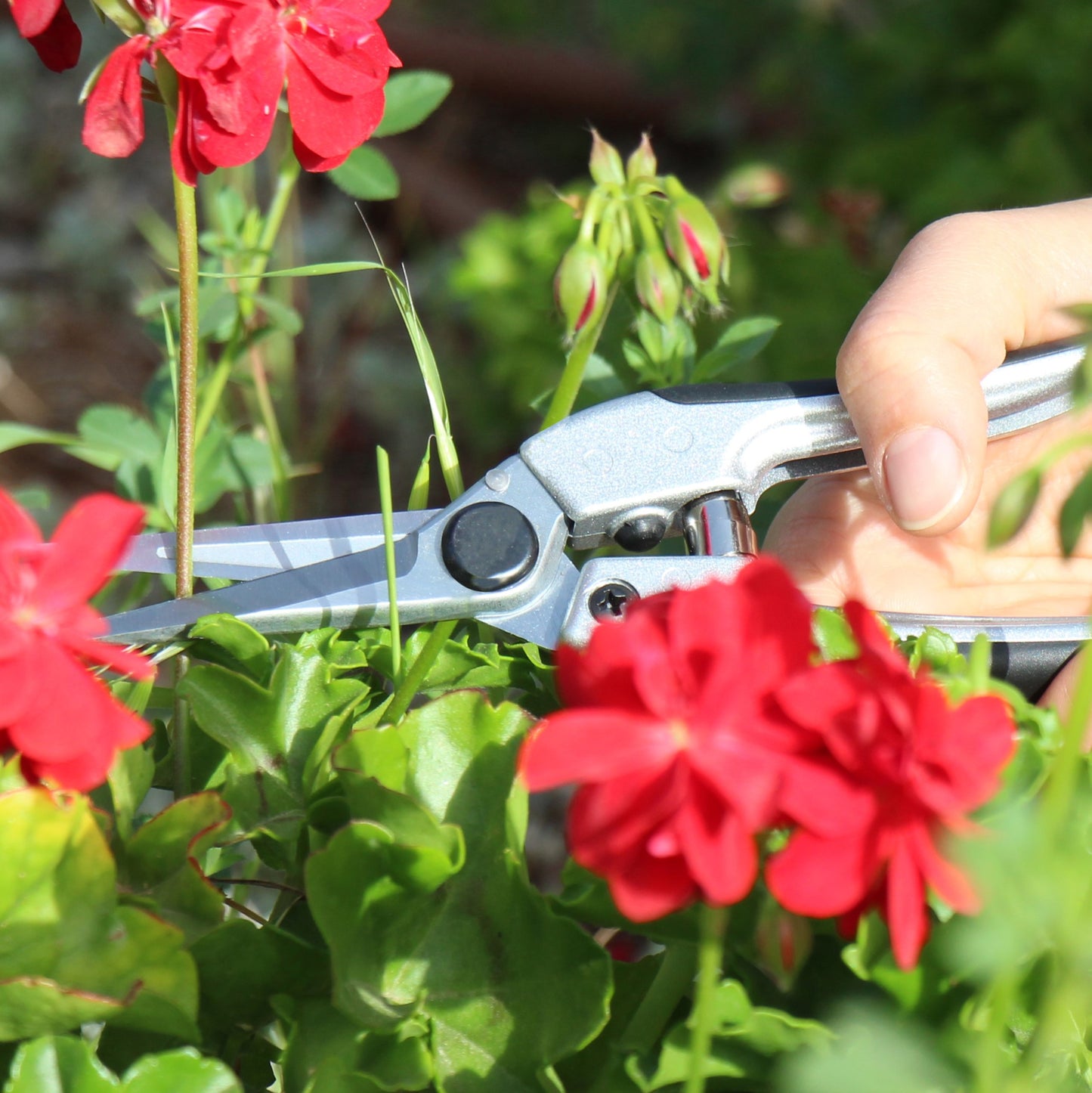 Best Shears
As a hobby landscape gardener, I've used different kinds of hand shears for clipping and pruning over the years. This pair is the most comfortable, sharpest and easiest to use of any I've had. The handy safety lock on the upper handle is easy to use, sturdy, and doesn't get lost. Unfortunately, I lost my pair yesterday, so I hope these will be in stock again!