Tabor Tools
TABOR TOOLS Adjustable Telescopic Metal Rake 63"
Regular price
Sale price
$32.49 USD
Unit price
per
Sale
Sold out
QUICK LAWN SWEEP: This tool is built with a 23-inch wide rake head, which will allow you to quickly clean leaves and small debris off your lawn. It's the versatility of this rake that makes it such a find. PLEASE NOTE: This tool is not meant for cement raking or heavy duty debris.

REACHES THE SMALLER PLACES AS WELL: The rake's teeth extend from 8" to 23" wide and locks in any position in between. This rake is designed in such a way, that it can be put to work in narrow areas which are difficult to reach for conventional rakes, like under hedges or in between flower beds. When the fan head of the rake is set to a smaller position, it allows you to rake in between perennials without damaging your plants.

LIGHTWEIGHT TELESCOPIC HANDLE. The handle can be locked with a quick turn of the hand. The overall length of the rake is 32" in collapsed or 63" in extended position and can be locked in any position in between those extremes. It features a comfortable rubberized handle grip. Built to last for years with strong and high-grade steel structure that's guaranteed to withstand damage from prolonged exposure to sunlight and other environmental elements.

EASY STORAGE: The rake can be stored in minimum space, so there's no need to struggle trying to fit a longer handle into a small storage space. The adjustable fan folds to a tight profile so that it is less apt to be damaged while being stored between raking jobs. The rake is low maintenance: the teeth are made of galvanized steel wires to prevent rust.

ORDER WITH CONFIDENCE. Customer satisfaction and service quality are the basic criteria for TABOR TOOLS. Good service is a result of flexibility, reliability and trustworthiness. We will fix any problem quickly and answer to your need every time. We are always available to help our customers; our service record is unmatched!
Share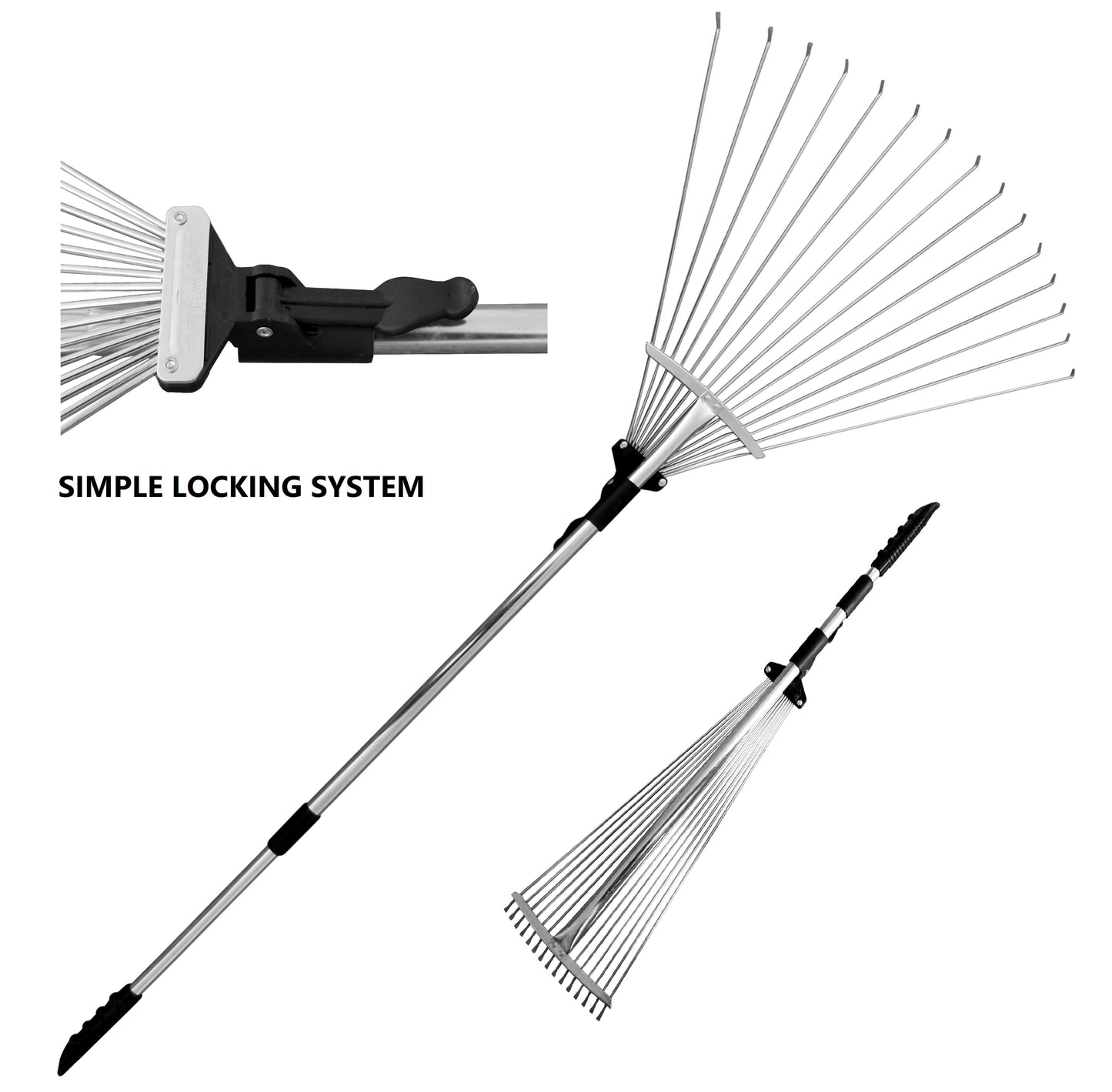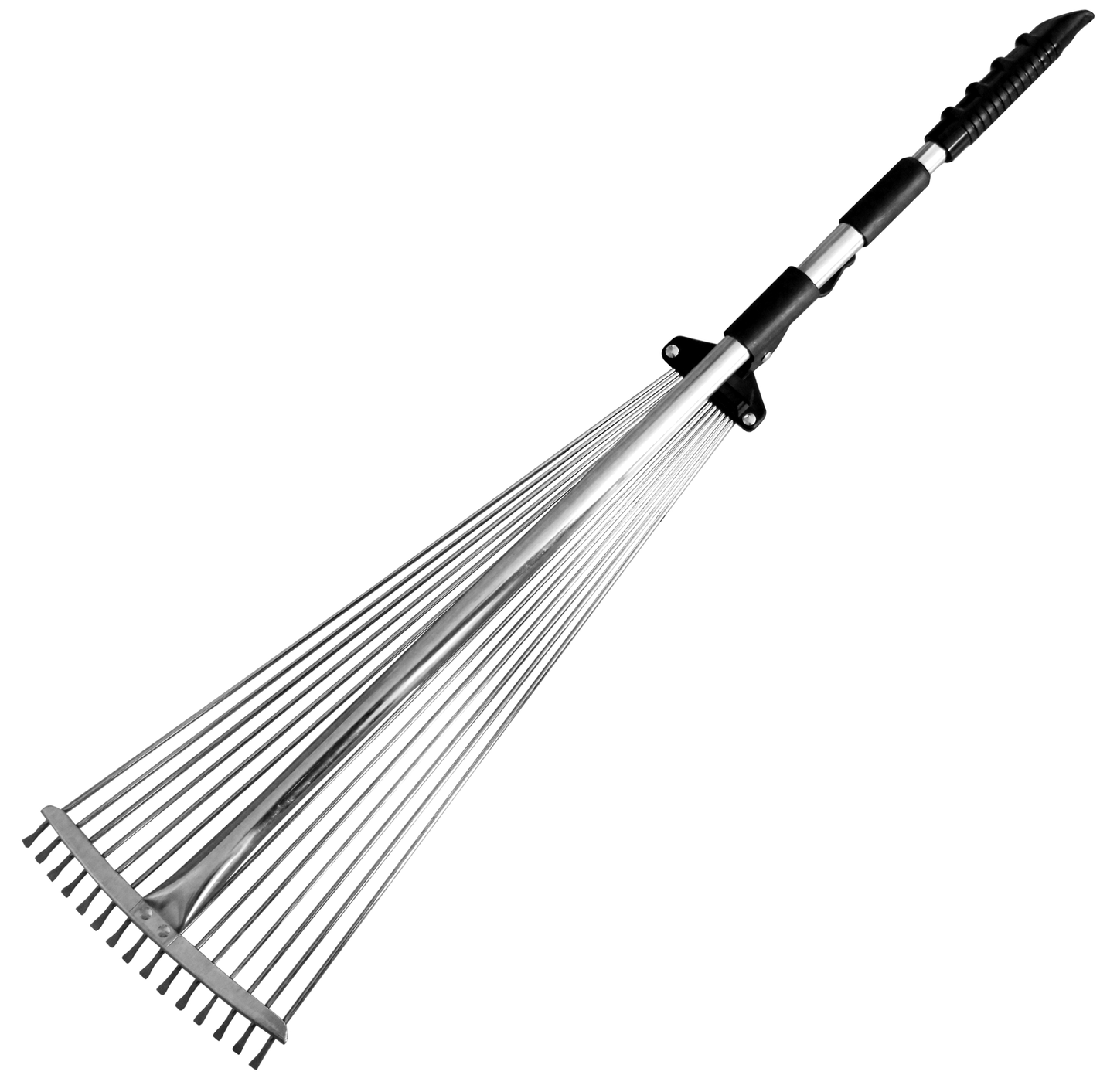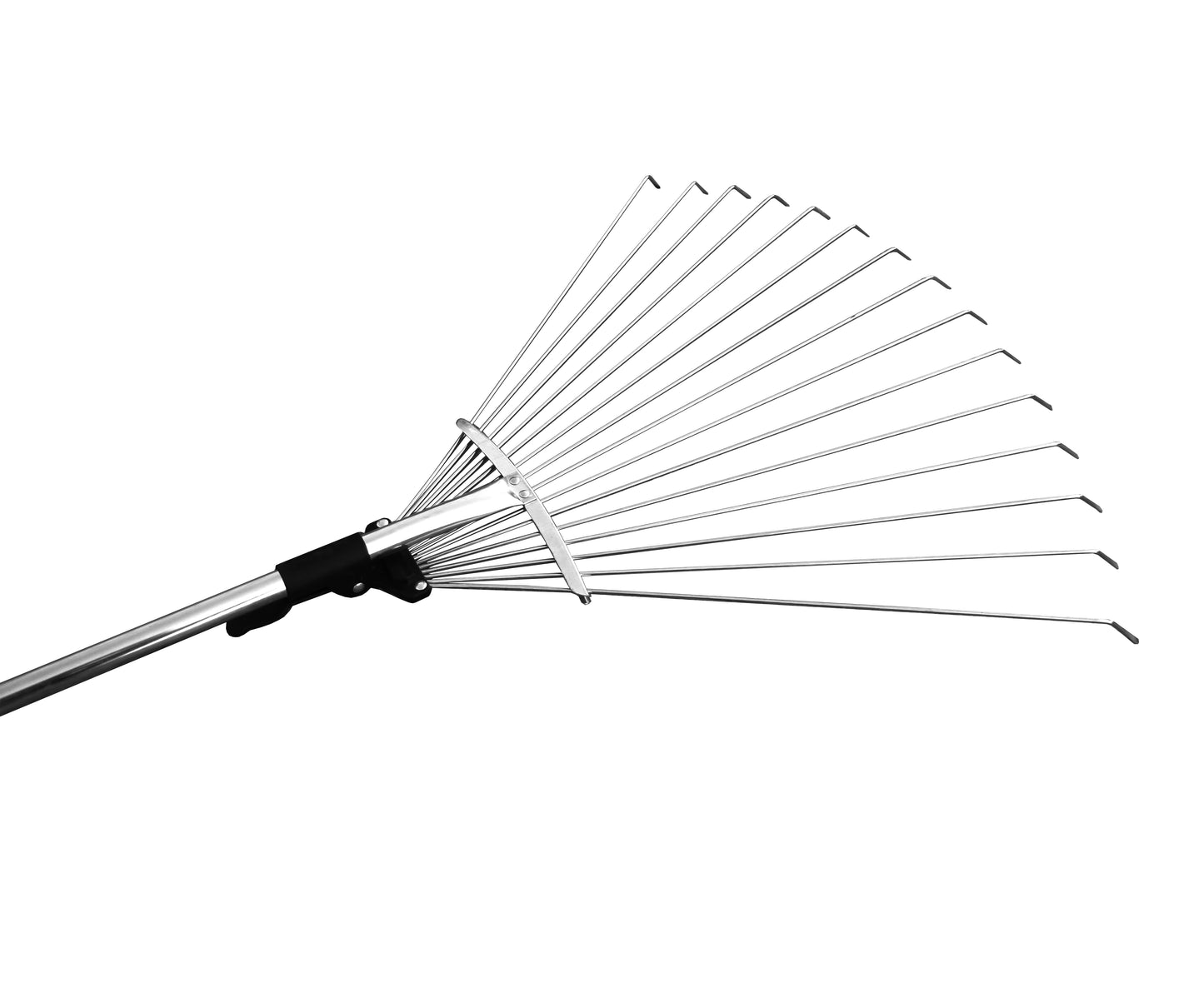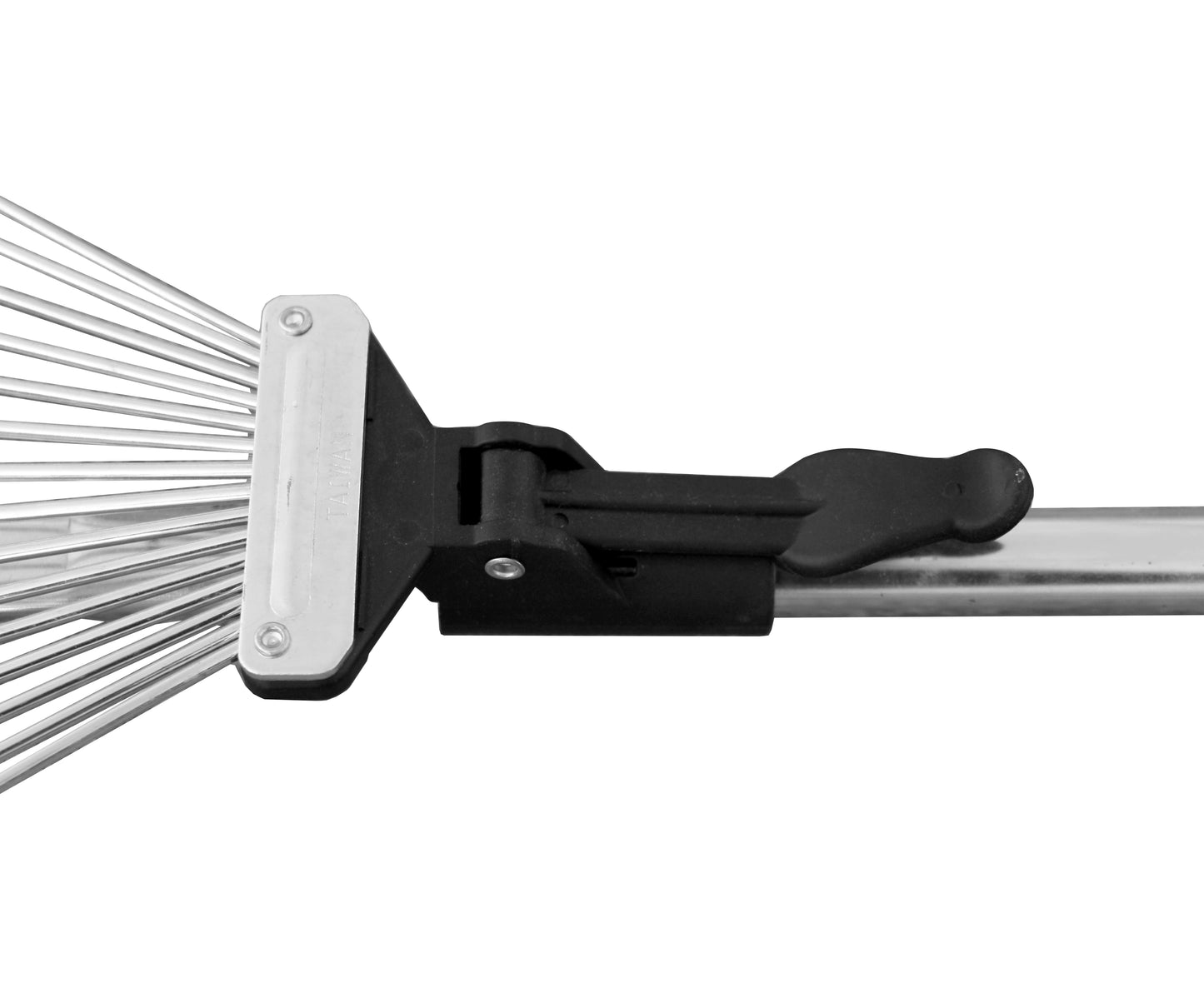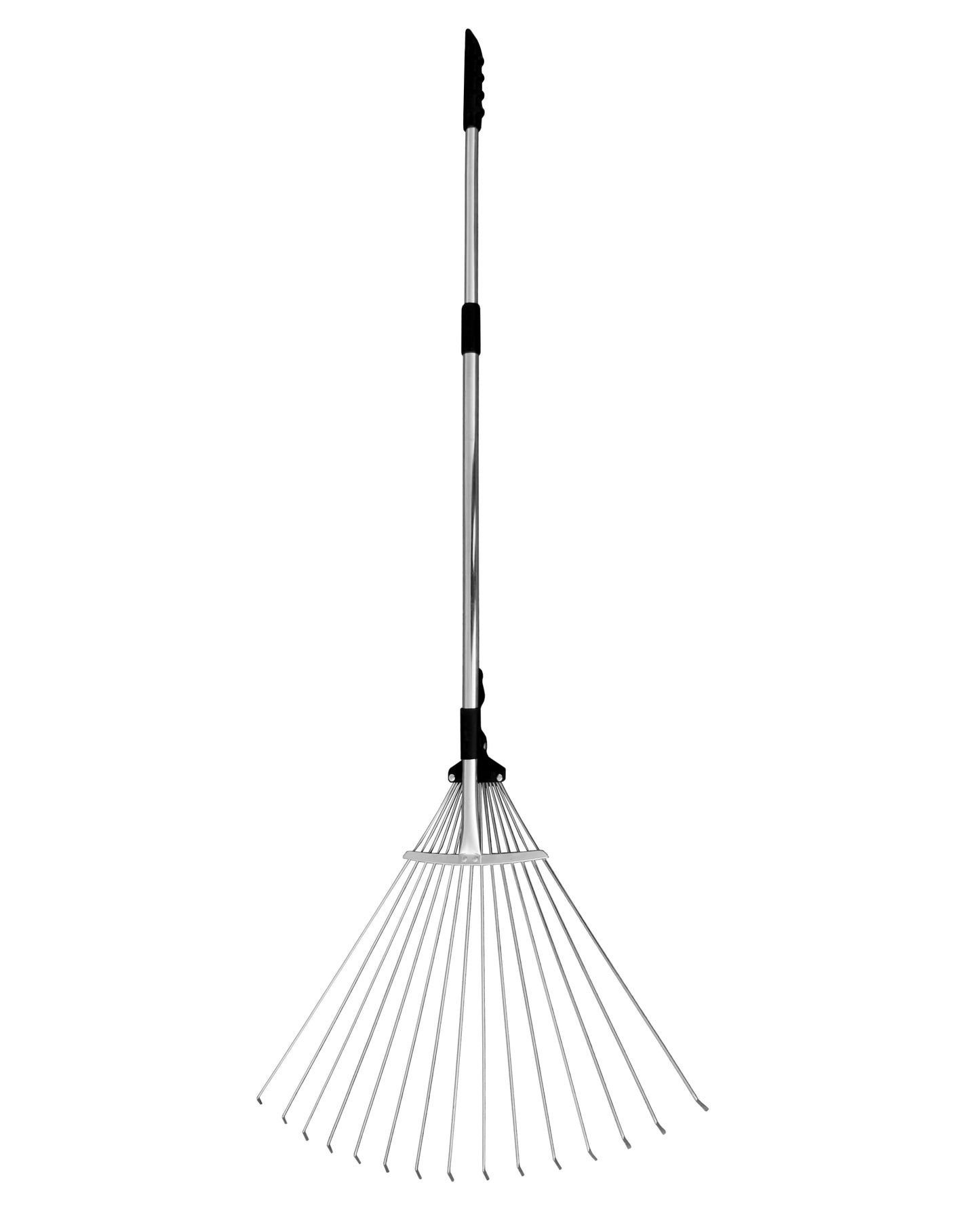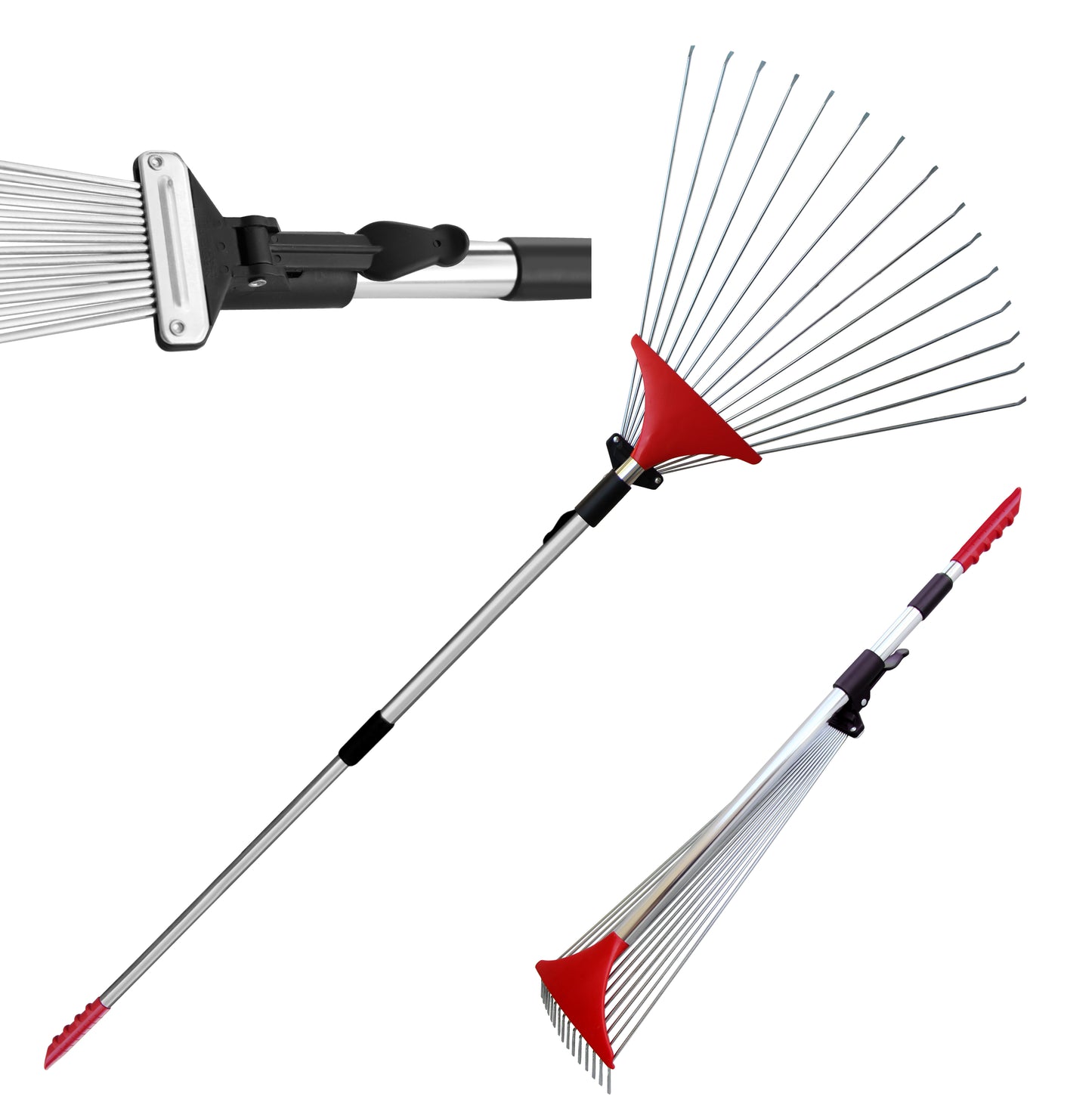 Perfect
My border arrived quickly, — the rake was well-made, sturdy, adjustable to my needs — very pleased.
get the leaves out of that impossible space
For years I have had a place under my deck that my blower will not clear out, all of my rakes were to large to fit between the supports and the brick foundation. This rake is perfect for that, I can adjust it to fit perfect and get it from the front and the side, great because those leaves allow insects and other pest, as well as mold from the rotting leaves. now I can clean it every bit out.
Great job done for a great tool.
Thank You Tabor.
I'LL SAY IT AGAIN, IF YOU DON'T OWN A TABOR TOOL, THEN YOU HAVE NOT BEEN LOOKING
This tool is very light and easy to open and close and rakes leaves very well, it was so good I order another one
2nd purchase shrub rake
The design is well executed. The ability to adjust and fit variable conditions is key.