Tabor Tools
TABOR TOOLS 10" Pruning Saw with Sheath and Thumb Rest (TTS32A)
Regular price
Sale price
$23.49 USD
Unit price
per
Sale
Sold out
PRUNING EFFICIENCY. Pruning is a fun task with this attractive saw. Works great for limbing trees like oaks and pines. You can easily cut branches up to 4-inches in diameter with this powerful handsaw! The blades themselves cut on the draw stroke backwards and make deep satisfying cuts, tearing through whatever wood stands before you. The rugged razor tooth blade remains stable during strong pulls resulting in accurate cuts.

OUTDOOR & SURVIVAL. Keep this lightweight saw in your backpack, car or toolbox. This tool will be a great help in the bush for trail maintenance or while camping or constructing shelter, and as a bonus you can have a campfire going in no time! Keep it in your car for emergency situations: the red handle top makes it easy to find.

ERGONOMICALLY DESIGNED NON-SLIP GRIP: The handle is made of non-slip materials, providing a comfortable and stable grip for extended use. The rugged handle feels solid and grippy and features a special thumb-rest for extra control. The size of the handle will work with any hand size from small to extra-large.

SAFETY SCABBARD. Another great feature is the scabbard that comes with it to protect you when carrying the saw. Carry your handsaw safely by attaching the sheath to your belt with the convenient belt loop. The saw fits snugly so it won't fall out and the scabbard is strong enough to make for a lifetime of protection. The scabbard also allows for easy storage when not in use.

ORDER WITH CONFIDENCE. Customer satisfaction and service quality are the basic criteria for TABOR TOOLS. Good service is a result of flexibility, reliability and trustworthiness. We will fix any problem quickly and answer to your need every time. We are always available to help our customers; our service record is unmatched!
Share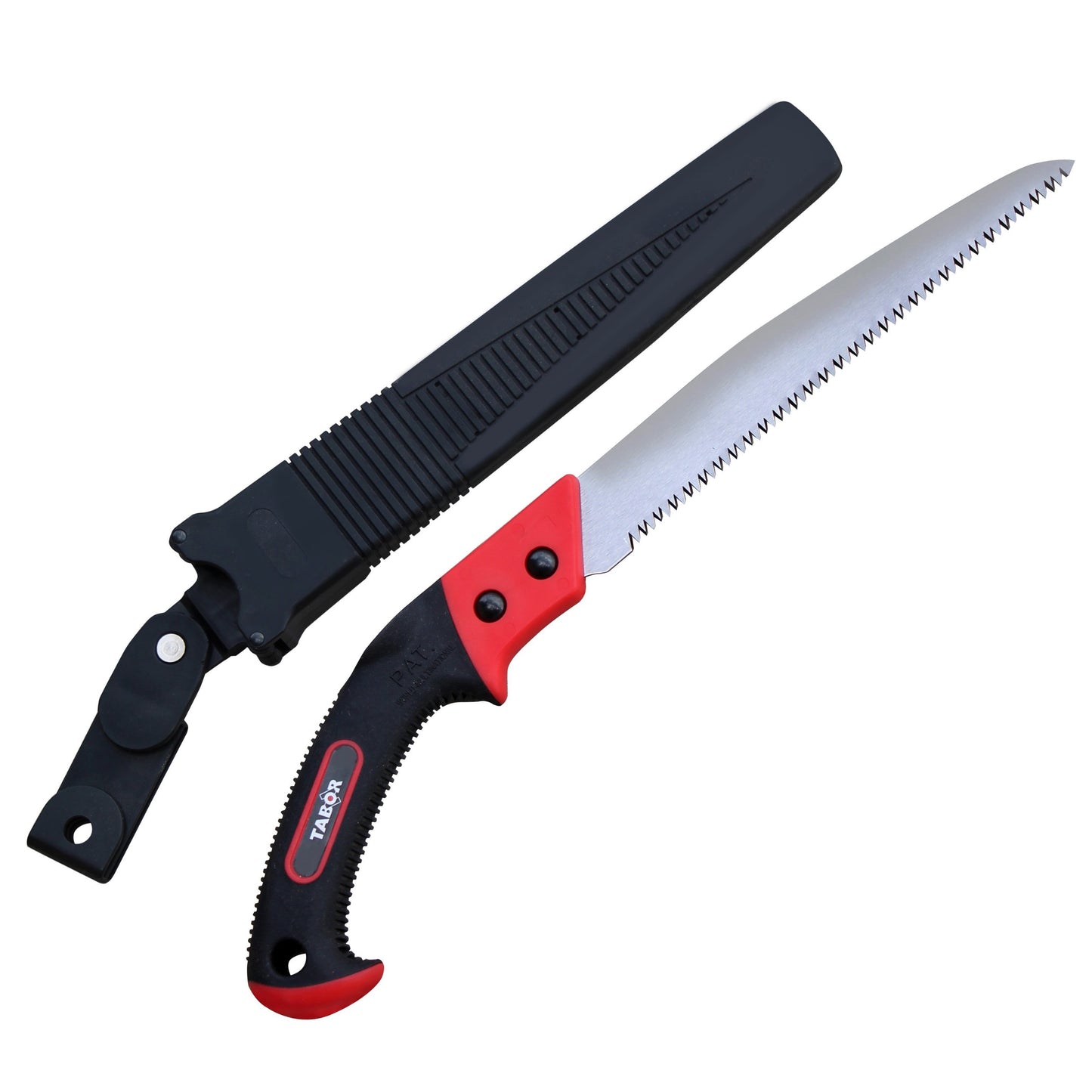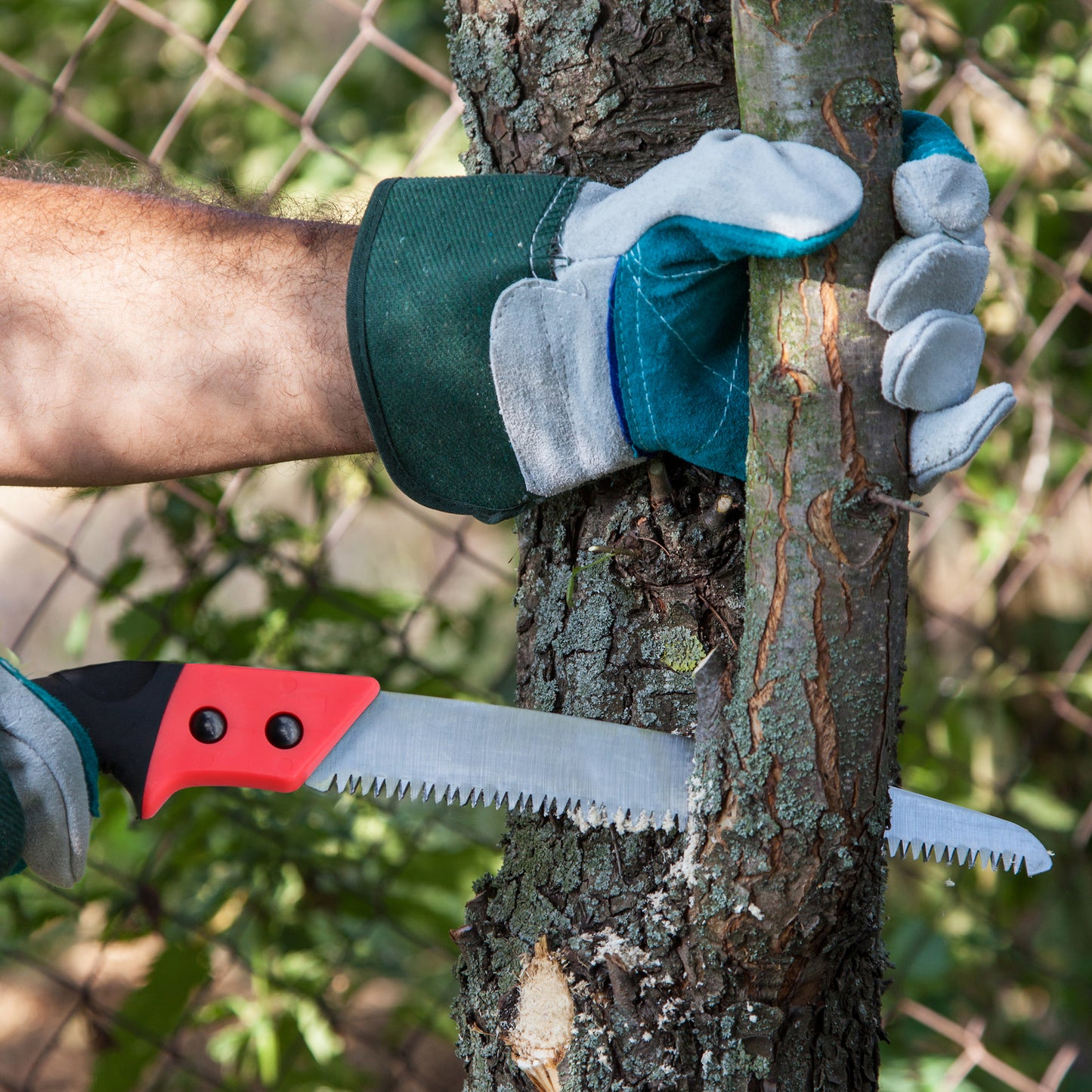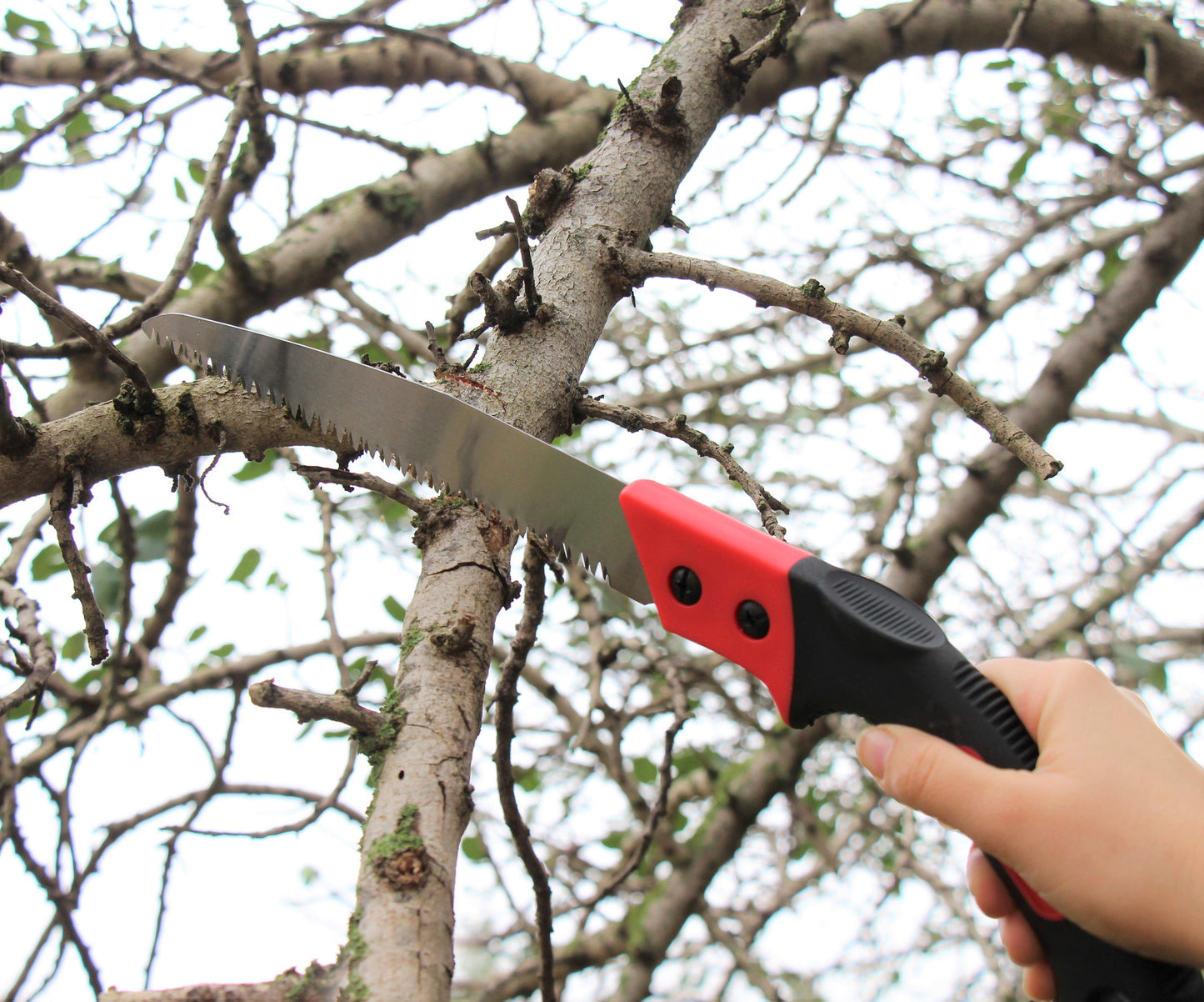 I live in fear
I have witnessed this saw cut through branches far larger than I expected in mere seconds. I tried to cut a branch down and before I knew it the entire towering oak had fallen. I have placed the saw on a high shelf, for I fear that a misplaced stroke could tear my mortal body to pieces. It haunts my dreams at night. I fully recommend it, a quality tool by all accounts.