Tabor Tools
TABOR TOOLS S3A Classic Pruning Shears
Regular price
Sale price
$21.49 USD
Unit price
per
Sale
Sold out
Tabor Tools S3 Classic Pruning Shears with Chrome Plated Blades, Makes Clean Professional Cuts, Features a Safety Lock, Adjustment Knob and Shock Absorbing System
TIME TESTED DESIGN. This is an affordable alternative to the most recommended bypass pruner in the world! Join the ranks of the gardening greats: treat yourself to a well crafted, sturdy and dependable tool. Great for pruning bushes, roses, vines, dead limbs and green wood.
SHARP BLADE WITH BENEFITS. The hardened chrome plated carbon steel blade has a non-stick coating. With this pruner you'll power effortlessly through 3/4" diameter thick branches with a quick chop. The sap groove prevents blade sticking by removing sap and debris after each snip and the wire cutting notch allows for small wire cutting without damage to the blade edge. The adjustment knob allows for aligning the cutting blade of the pruner for extra cutting precision.
SHOCK ABSORBING SYSTEM. The embedded spring brings a comfortable bounce to your cutting action. In addition, the shock absorbing cushion softens the impact of the cut, which will protect your hand and wrist.
ORDER WITH CONFIDENCE. The Tabor Tool customer satisfaction guarantee means exactly that. We will fix any problems quickly and answer to your need every time. We are always available to help our customers; our service record is unmatched!




HAPPY GARDENING!

Featuring our S3 Pruner - Lasting Value & Classic Design

Our S3 model is based on the most recommended bypass pruner in the world! Many a master gardener would not leave the house without a pruner like this. Join the ranks of the gardening greats: get yourself an excellent yet affordable tool.
Loaded with everything that makes a our S3 pruner so great. The strong, solid-forged handles have easy-to-grip covers and are nearly unbreakable. The precision-made, hardened chrome-plated cutting blade is as sharp as a scalpel and holds an edge for a long, long time. The anvil blade with a sap groove never needs sharpening and should last you during gardening hardships.
The hardened steel center bolt and nut with locking-segment assure exact adjustment of the closure of the blades. A rubber cushion and shock absorber provide smooth working and soft closing to spare your hands and wrists.
Length 8 1/2 inches, Weight 8.5 ounces. Recommended cutting capacity is 1 inches.


Wire Cutting Notch & Sap Guide

​The blades feature a notch that allows for the cutting of small wires without damaging the cutting edge.

The sap guide prevents the blade sticking when cutting "sappy" wood. It saves time and makes pruning easier by removing sap and debris after each cut.

Micrometric adjustment

​The micro metric adjustment system allows for an optimal adjustment of the cutting head throughout the life of the tool. It ensures a clean and precise cut.

Shock Absorption System

The embedded spring puts a bounce in your cuts! Your cutting action will be responsive and comfortable. The cushion and shock absorber soften the impact of the cut, which will protect your hand and wrist.

S3 Pruner - High Performance & Classic Model

Anvil blade with a sap groove
A hardened bolt and nut to assure exact adjustment of both the cutting and anvil blades
Rubber cushion and shock absorber
Ideal pruner for light applications and easily adjustable
Features strong blades with a wire cutting notch
Lightweight metal handles
Blades are made of high-quality hardened steel
Cuts up to 1-inch diameter
Ideal for large hands
8.5-inch total length
Weighs 9.9-ounces

 

Color: Red&Chrome

Item Dimensions: 1.2 x 2.4 x 8.5 inches

Item Weight: 0.75 pounds

Model Number: S3
Share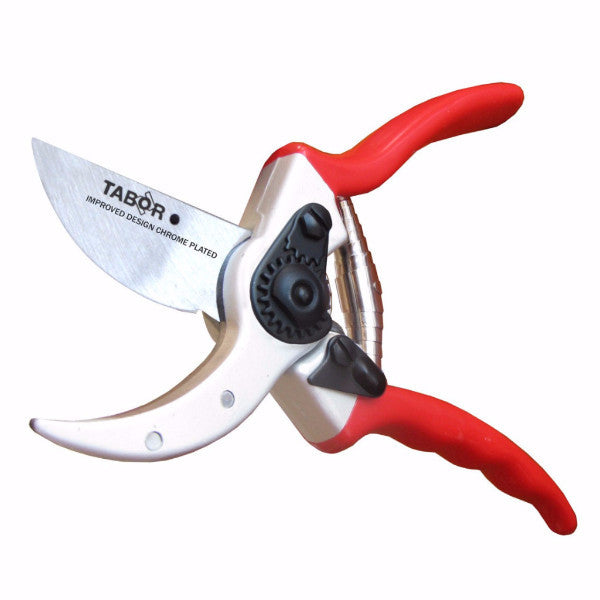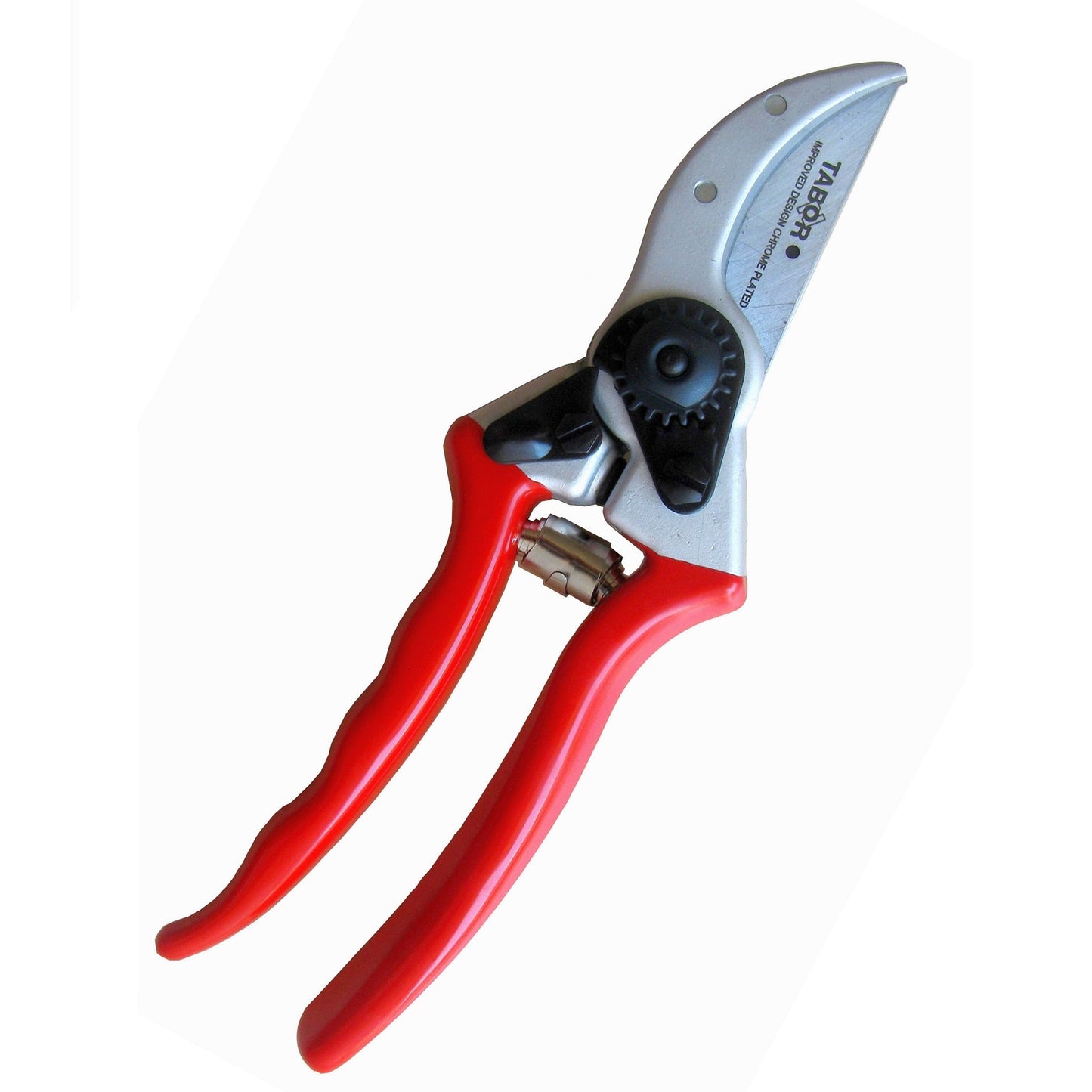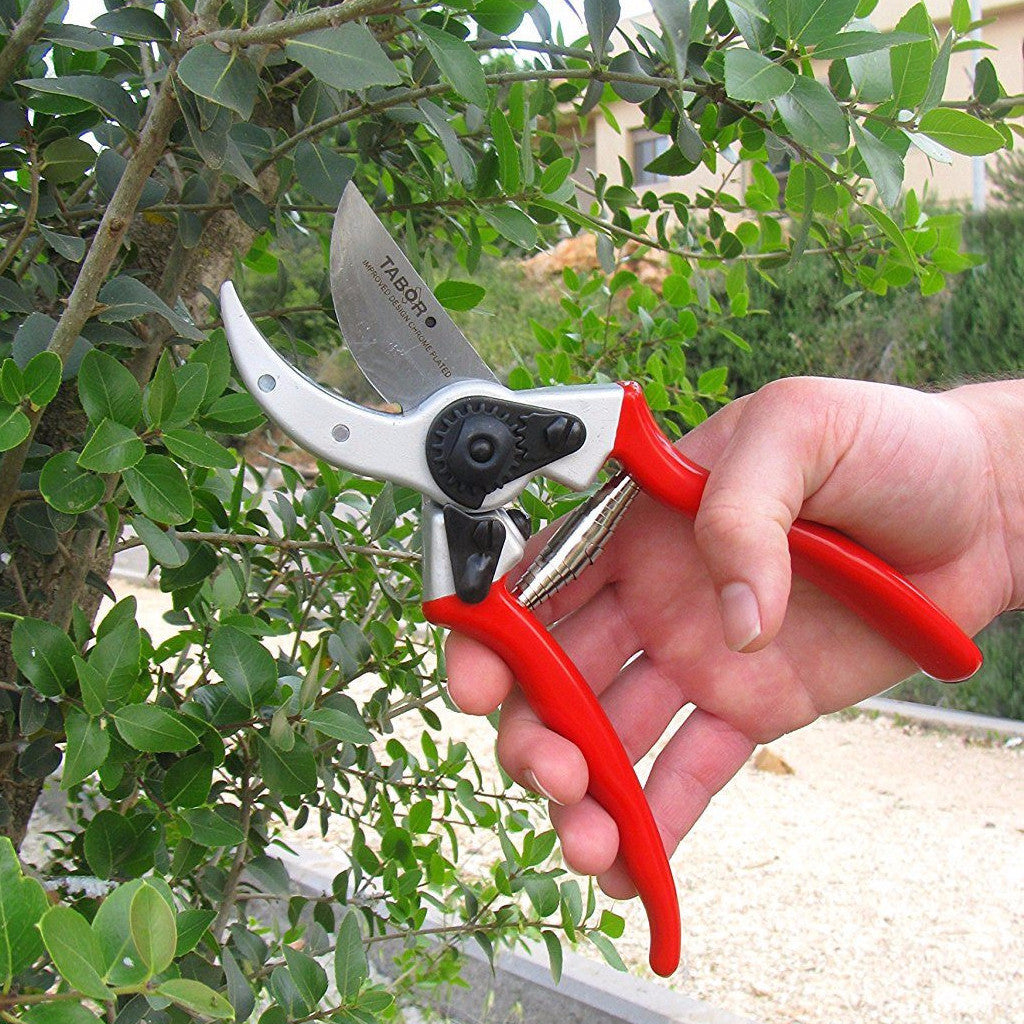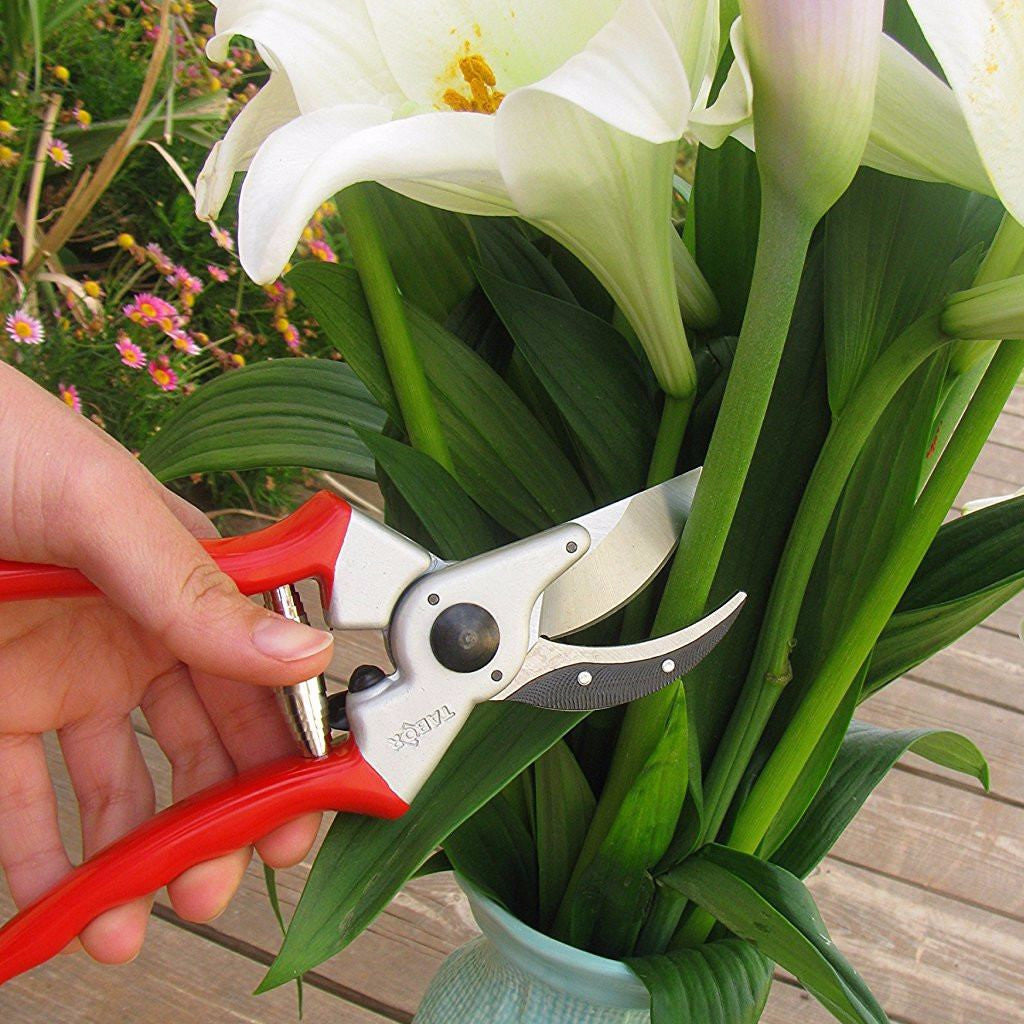 Fantastic hand pruner
I love these and you can't beat the price. I've owned hand pruners that cost twice the amount and last less than half as long. I prune professionally and I'd happily recommend these to folks I know in the industry. Sadly, these pruners are currently sold out. I'm writing this review because I want to bring attention to the fact that this product is in demand. I should also say, as my only complaint, the handle covers do tend to loosen and eventually wear down and slip off. This has happened twice on this specific model of pruner...no big deal...I prune constantly and am very tough on pruners. I suppose this could be remedied by applying glue to the cover(s) and sliding it back on. I actually don't mind using them without one of the covers. They are that good! I sure hope these specific pruners get back into the Tabor rotation.
Classic precision shears.
Great quality. Lives up to it's description. One of my most favorite tools. I use them 5 days a week, very sharp.
Precision Tools that LAST!
The best quality tools at a great price! Thank you again for making my garden chores much easier!
Tabor Tools
I've been in business for over 10 years and have never found hand pruning shears or professional hedge shears
that hold up and remain sharp till I started using your equipment. Having a Landscape maintenance business I need
good equipment.