Tabor Tools
TABOR TOOLS Small Garden Sprayer (0.3 Gallon)
Regular price
Sale price
$10.99 USD
Unit price
per
Sale
Sold out
Tabor Tools One-Hand Pressure Sprayer, Garden Sprayer & Mister (1 Liter / 0.3 Gallon)
MULTI-FUNCTIONAL. Ideal 0.3 gallon compression sprayer for indoor and outdoor use. This sturdy sprayer is suitable for spraying solvent-free mild chemicals (PH range 5-8). The sprayer is compatible with most commercial weed killers, pesticides, herbicides & fungicides. Additional applications include car cleaning and maintenance, algae and mildew control and domestic sanitizing and cleaning. This product is suitable for spraying water up to 131°F. Not suitable for caustic or acidic solutions.
TRANSPARENT BOTTLE. Check the fluid level visible through the translucent bottle. You will always know when to refill! The screw top opening allows for easy no-mess filling. The pump features hard wearing seals, rings and anti-clog filters throughout the pressure sprayer's body for easy maintenance.
BRASS NOZZLE. The adjustable brass nozzle is fully adjustable: simply turn the nozzle tip to change from direct jet to fine mist.
SPRAYING COMFORT. This sprayer is powered by a hand pump for easy and quick pressurization. The ergonomic handle with locking trigger reduces user fatigue: simply slide the trigger forward to lock it for continuous flow.
ORDER WITH CONFIDENCE. The Tabor Tool customer satisfaction guarantee means exactly that. We will fix any problems quickly and answer to your need every time. We are always available to help our customers; our service record is unmatched!




HAPPY GARDENING!
Share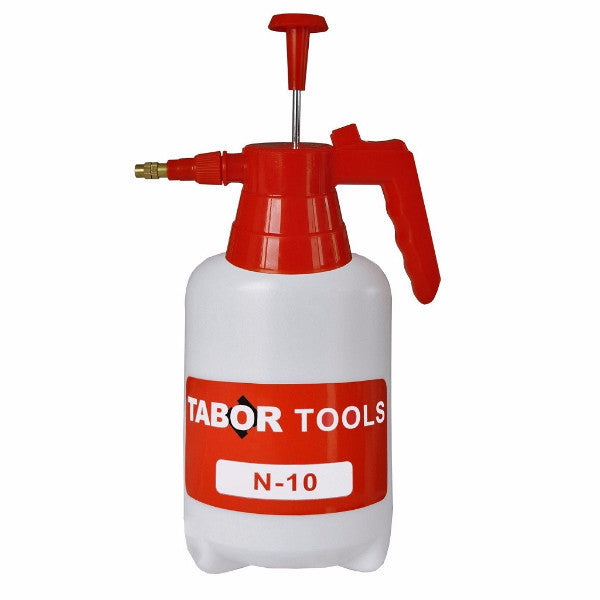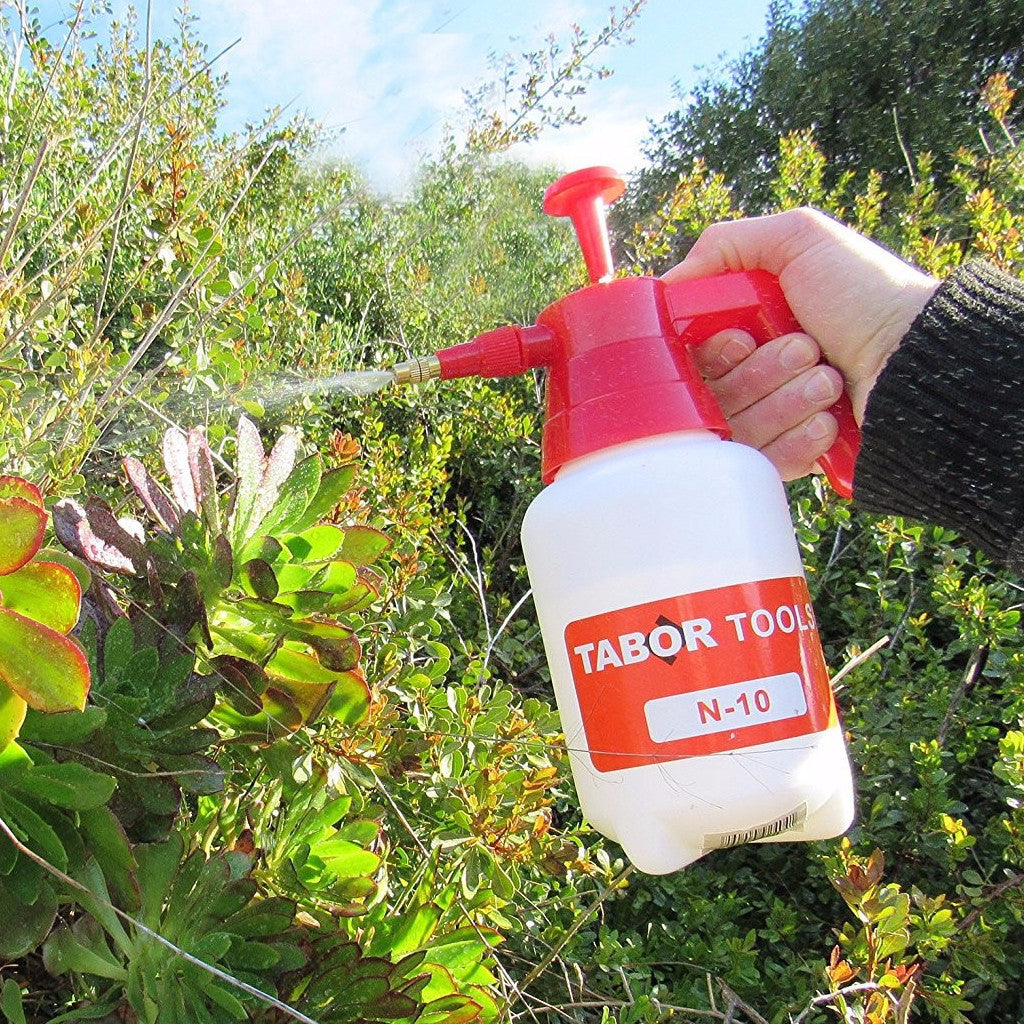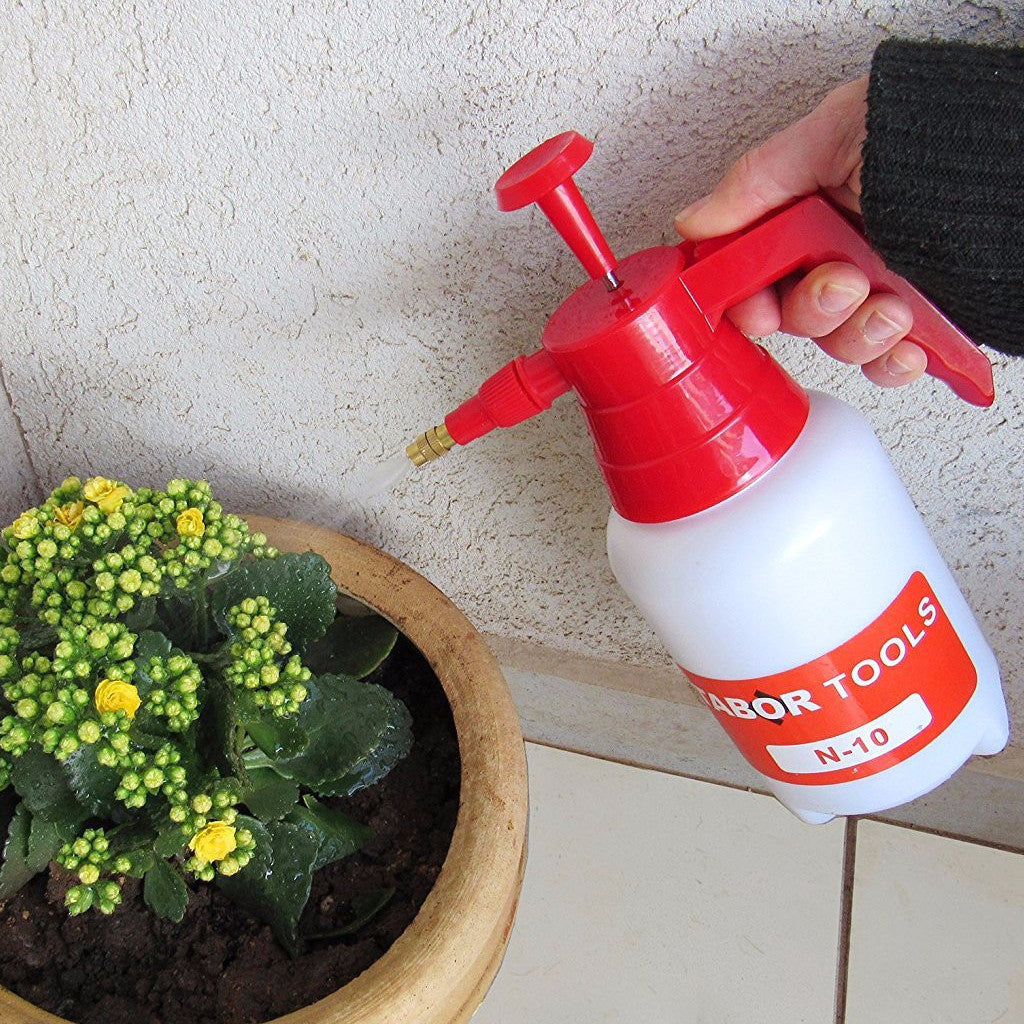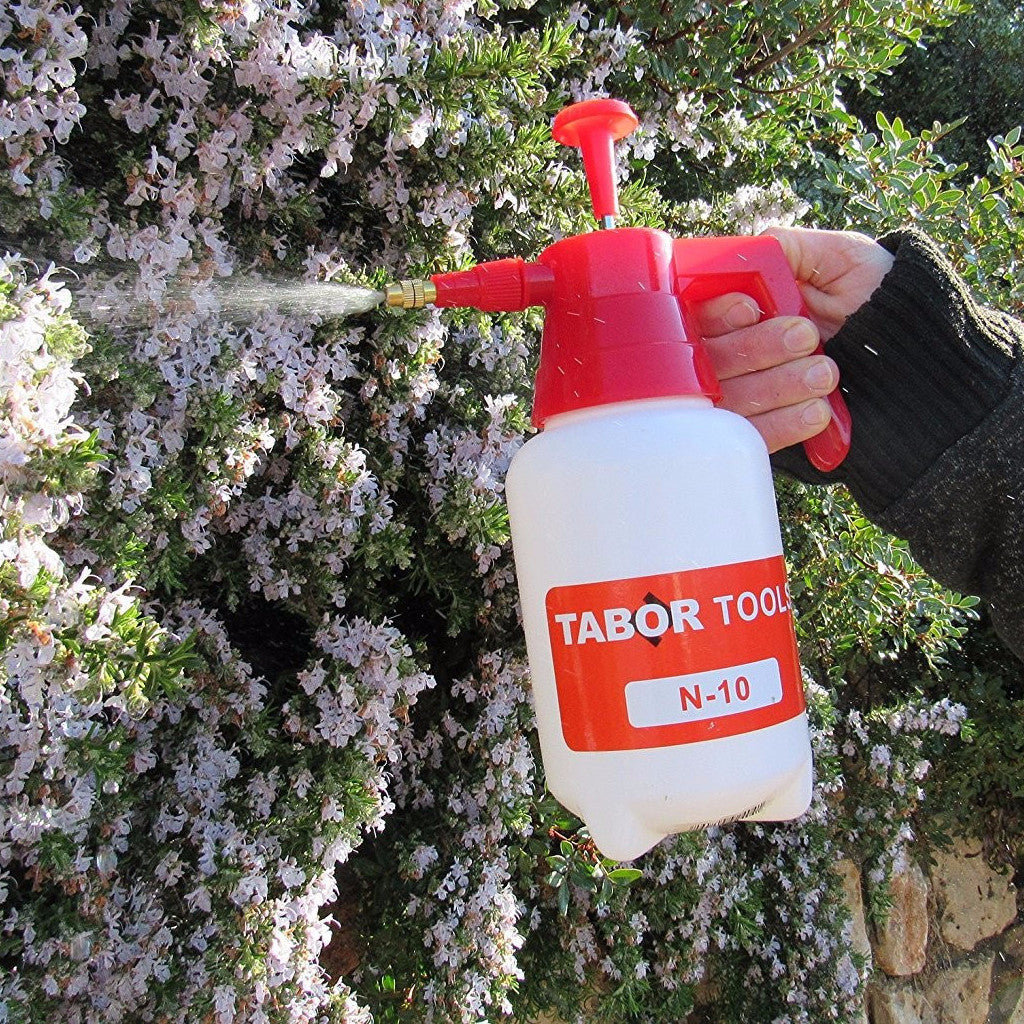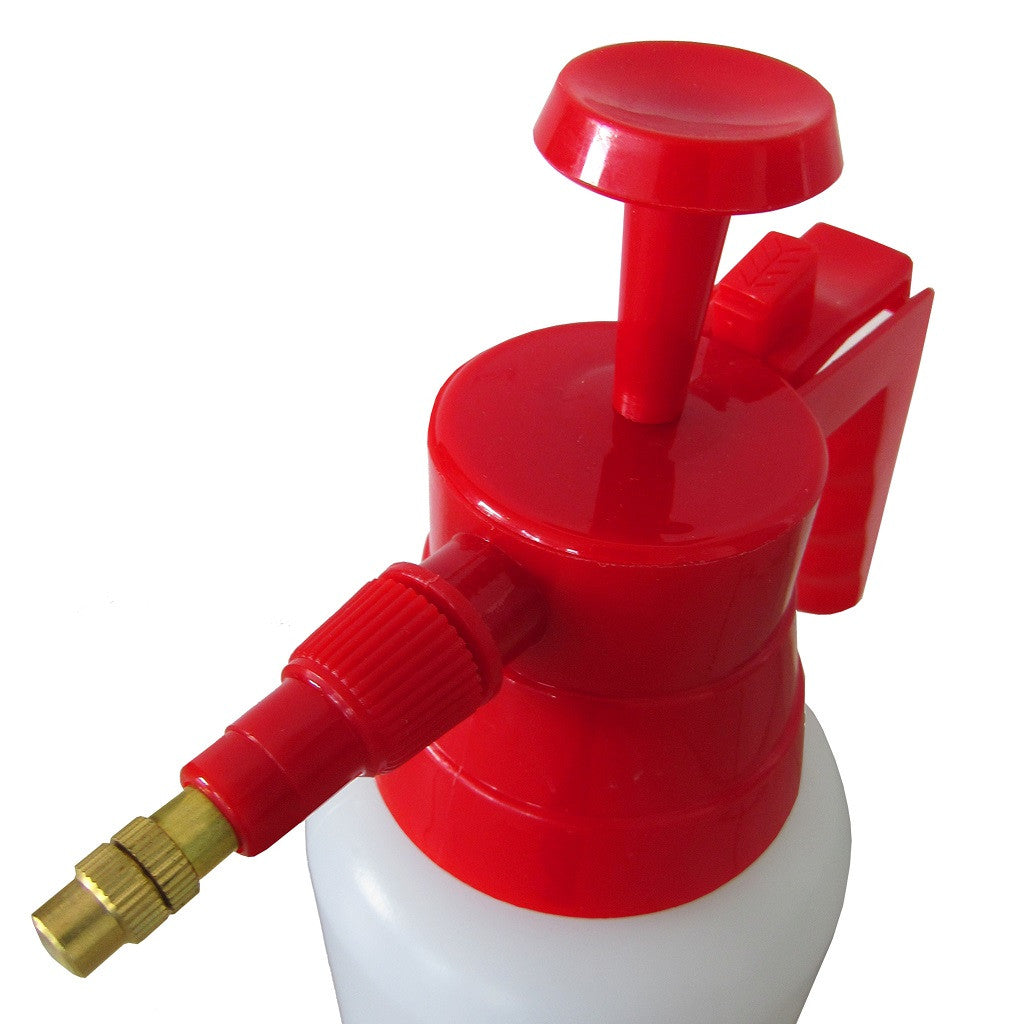 Thinking outside the box
I was looking for a sprayer with a nozzle that would make a mist for my meat smoker and this works as well as a $40 sprayer designed specifically for meat smokers. Thanks!
Sprayer review
Love the small sprayer's. They work fantastic. Can lock them in place for a stream spray. Saves excessive use of hands.
5 star
Tabor Tools One-Hand Pressure Sprayer (1 Liter / 0.3 Gallon)