Tabor Tools
TABOR TOOLS B228A Professional Hedge Shears with Light-Weight Aluminum Handles
Regular price
Sale price
$34.49 USD
Unit price
per
Sale
Sold out
TABOR TOOLS Professional Aluminum Hedge Shears for Trimming Borders, Boxwood, Decorative Grasses, and Bushes. Hedge Clippers featuring Comfort Grip Light Weight Aluminum Handles.
LIGHTWEIGHT and STRONG. This professional, light weight and razor sharp hedge shears will immediately become your favorite tool for the garden! Ideal for shaping and manicuring boxwood, hedges, shrubs and decorative topiary plants.
DELICATE WORK. Your shrubbery will respond and grow back nicely after using these delicate manual shears: don't hack away at your beautiful boxwoods with the powered hedge trimmers!
NINJA BLADE. The superior steel and blade treatment make for unsurpassed cutting performance. The fully hardened, lightweight, precision-ground steel blades produce smoothly operated crisp cuts, which will preserve your plant's health. Every cut will be a joyful experience and your plants will thank you.
PERFECT BALANCE. The ergonomic designed shears feature soft vinyl cushion grips for extra comfort. The shock-absorbing bumpers stop jarring vibrations and reduce arm and shoulder fatigue. The shorter, slightly curved handles allow for trimming close to the body at an optimal cutting angle.
ORDER WITH CONFIDENCE. The Tabor Tool customer satisfaction guarantee means exactly that. We will fix any problems quickly and answer to your need every time. We are always available to help our customers; our service record is unmatched!




HAPPY GARDENING!
Share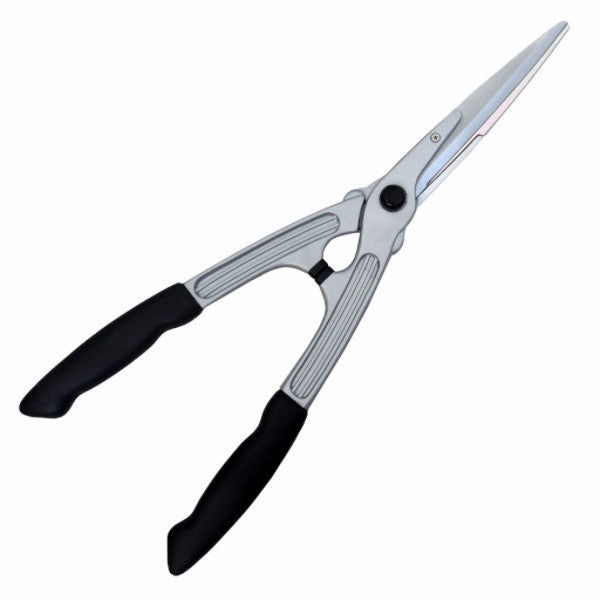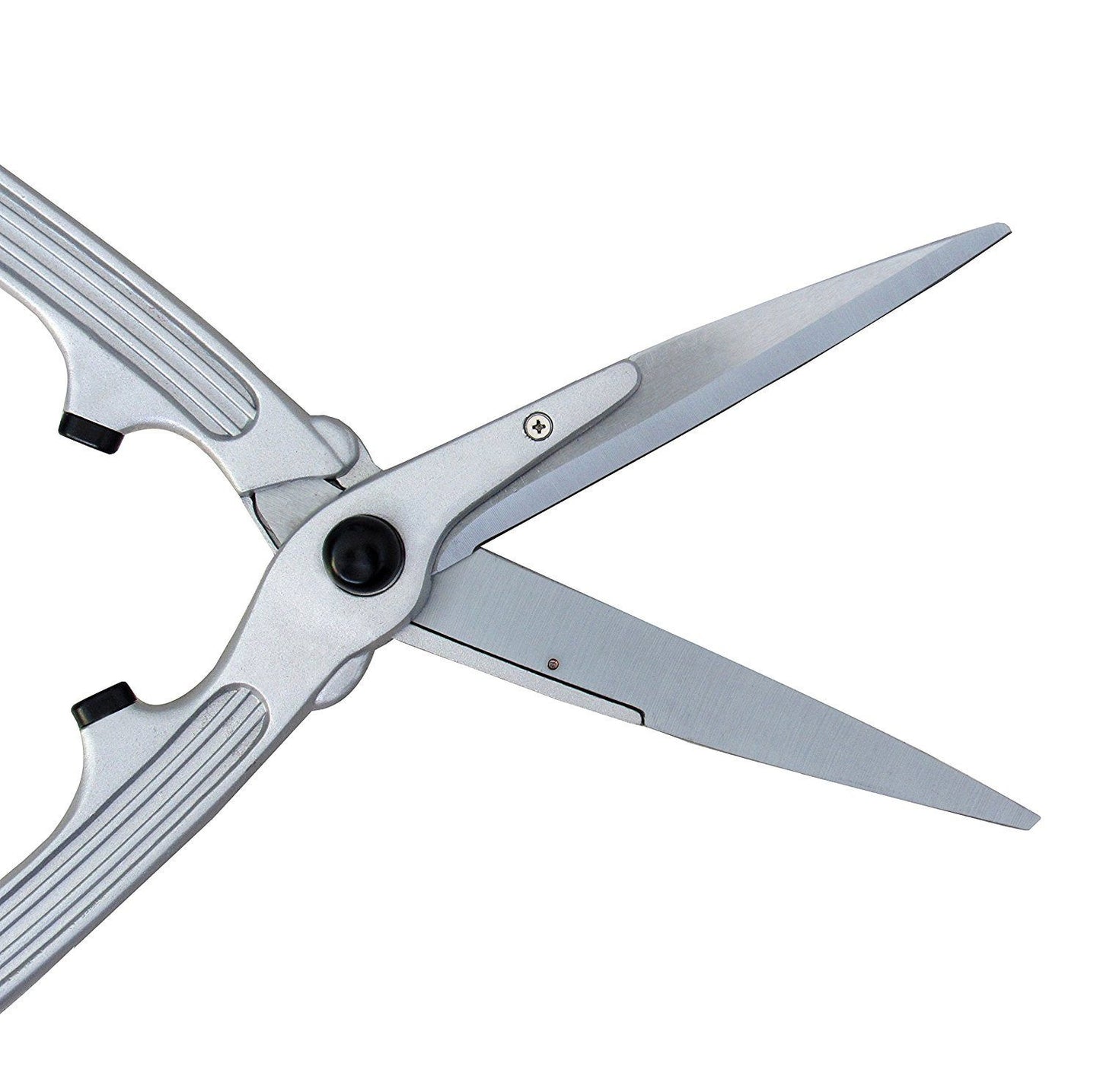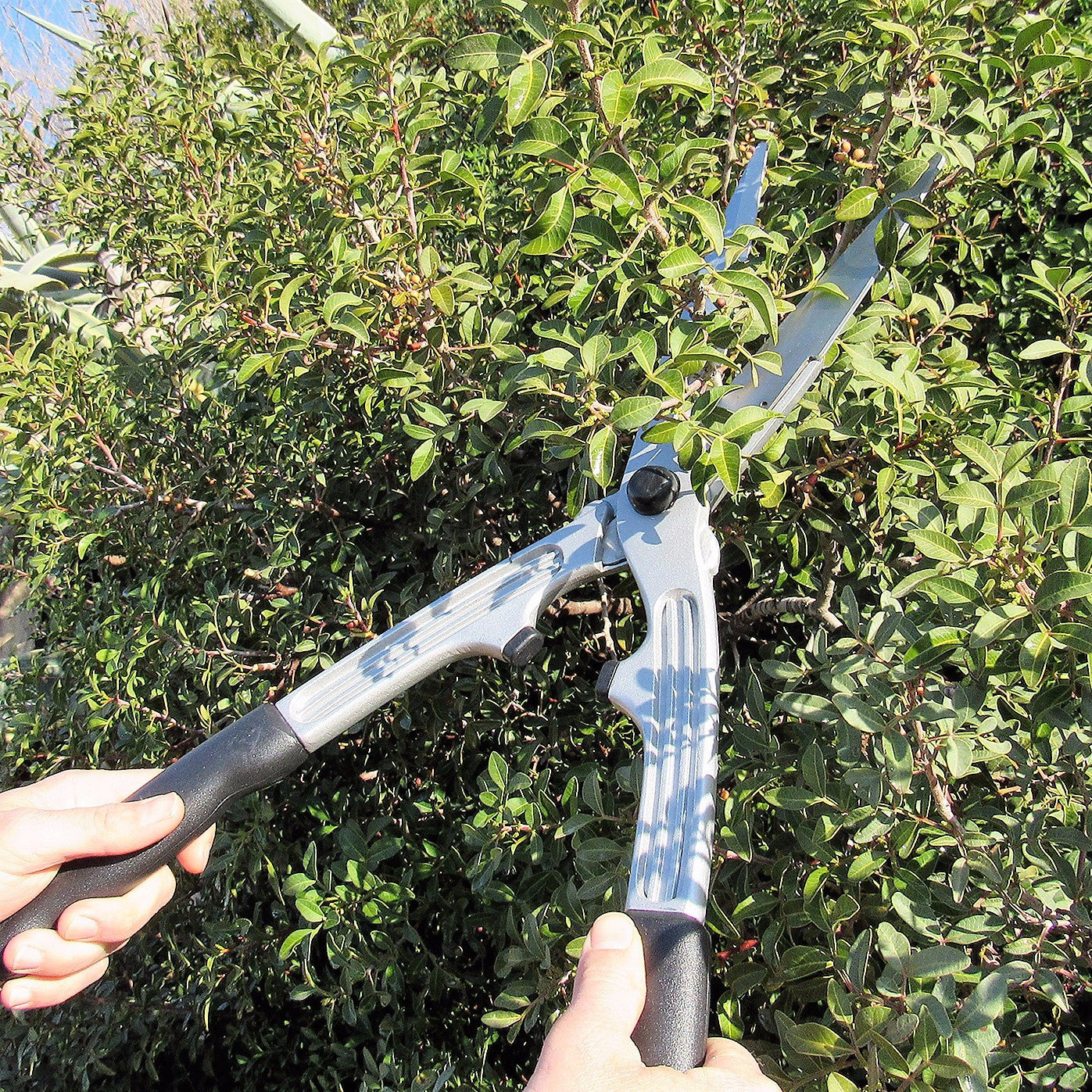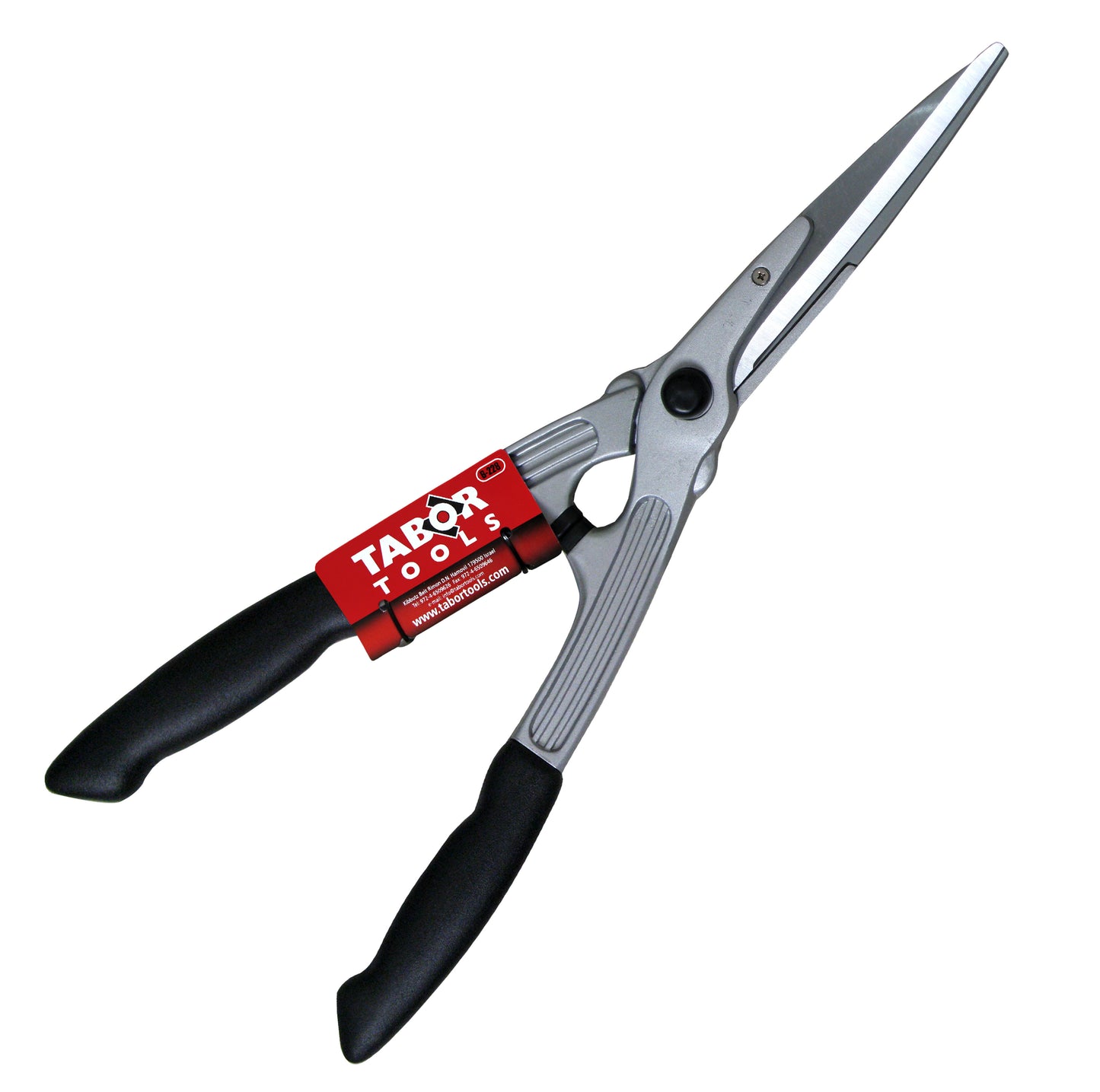 Professional/estate gardener
Please bring this back -TABOR TOOLS B228A - this excellent shear has served me well for the past 25+ years and still going strong. Looks old but cut as well as the first day I got them. Of course I take care to clean, sharpen the blades if/when I need to. I am recommending to all my friends who garden and they can't get one. I give it a 5-star for hand tool. Light weight, sharp for precision cut over and over, alcohol spray will clean pine sap and other gunk on the blades. Can be taken apart and maintain, but I have not needed to do that. Be careful to not nick it by cutting into nails or hard steel like fence wire or tomato cages.
I'd want to say this is the best in the category but I have not used the Japanese shears, so I can't honestly say that. Best so far.
Shorter handles for a woman's use, please.
I like the shorter razor sharp blades very much. It seems the handles are longer than I require for the 4 ficus trees I trim. There should be shorter blades, as well as handles for such shearing. I want to be closer to the tree. I had the perfect pair, but my house painter stole them, as well as other items out of my shed. I also trim Pyrocantha with hedge shears.
Yours are the very best I could find, so thank you very much.
Well constructed
This product is excellent!
Well built
For the money...nothing better
Hedge shears "light weight"
Real quality,the cutting blades were shorter than I expected but very satisfied with my tabor tool, thanks.