Tabor Tools
TABOR TOOLS B212A Extendable Telescopic Hedge Shears
Regular price
$37.49 USD
Sale price
$31.99 USD
Unit price
per
Sale
Sold out
TABOR TOOLS Extendable Hedge Shears for Trimming Borders, Boxwood, Decorative Grasses, and Bushes. Features a Professional Wavy Blade and 25"+ 8" Power-Lever Steel Handles.
TELESCOPIC HANDLES This hedge trimmer is the ideal tool for trimming and shaping your shrubs and decorative topiary plants. There's no cut you can't make, because with the extendable handles you can reach any branch far and high! The regular length is 25" and the extended mode is 33".
SHARP WAVY BLADE FOR PRECISION CUTS. The forged carbon steel wavy blades cut all the way to the tip and produce smoothly operated crisp cuts. The precision cuts of this tool will preserve your plant's health. Every cut will be a joyful experience and your shrubs will grow back nicely: don't hack away at your beautiful bushes with powered hedge trimmers!
SHOCK ABSORBING BUMPERS. The shock-absorbing bumpers will stop all jarring vibrations and reduce arm and shoulder fatigue. The extendable telescopic lightweight steel handles feature comfortable non-slip grips which will fit comfortably into your hands. Overall, this is a balanced, powerful and dependable tool which will soon become YOUR BEST FRIEND IN THE GARDEN
ORDER WITH CONFIDENCE. The Tabor Tool customer satisfaction guarantee means exactly that. We will fix any problems quickly and answer to your need every time. We are always available to help our customers; our service record is unmatched!
HAPPY GARDENING!
Share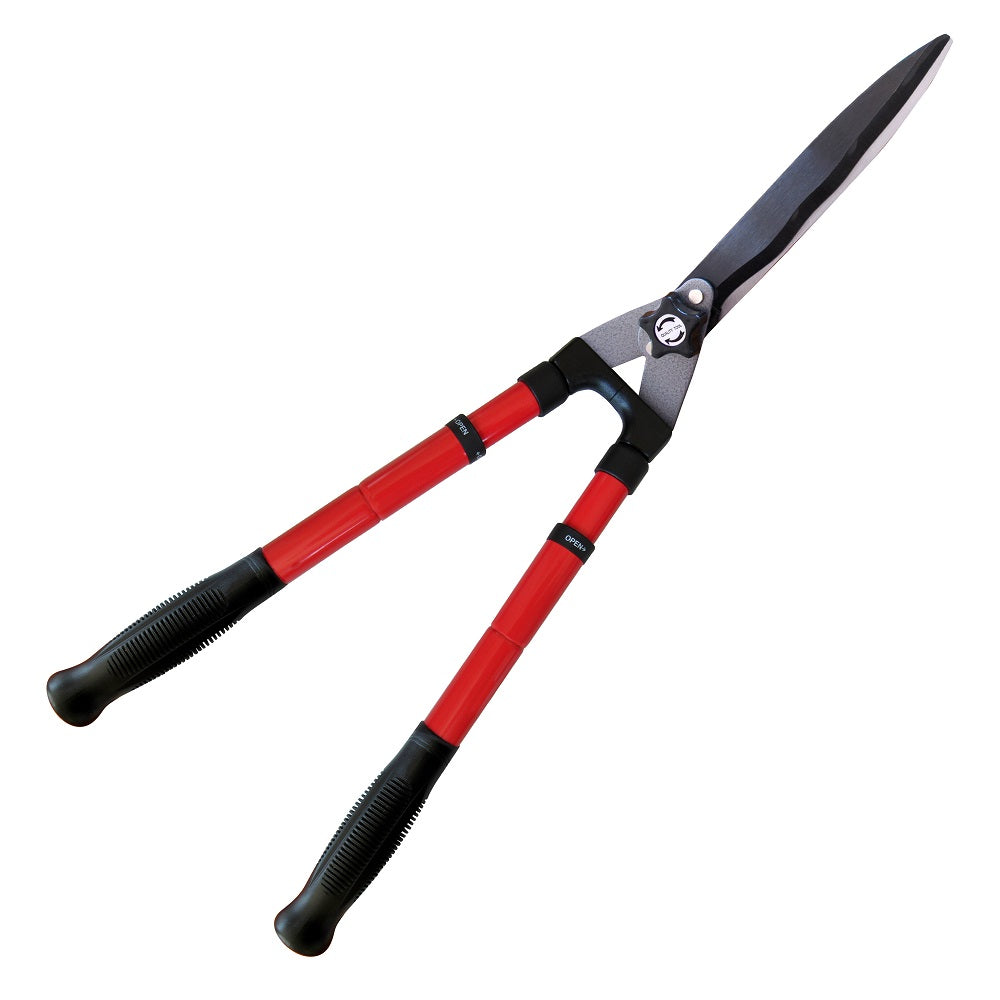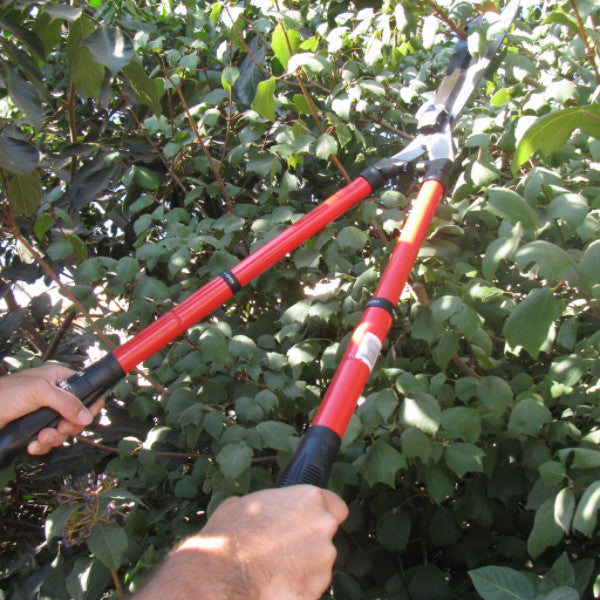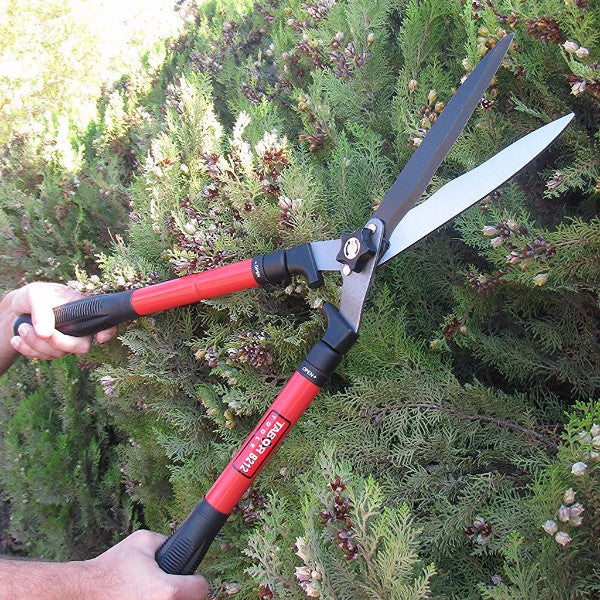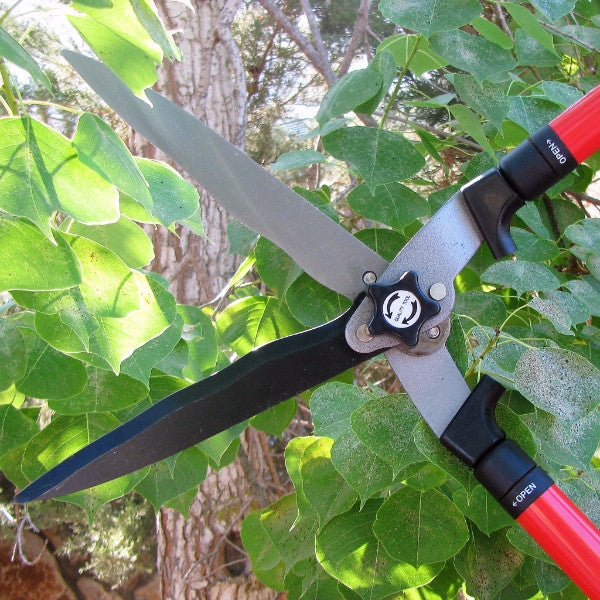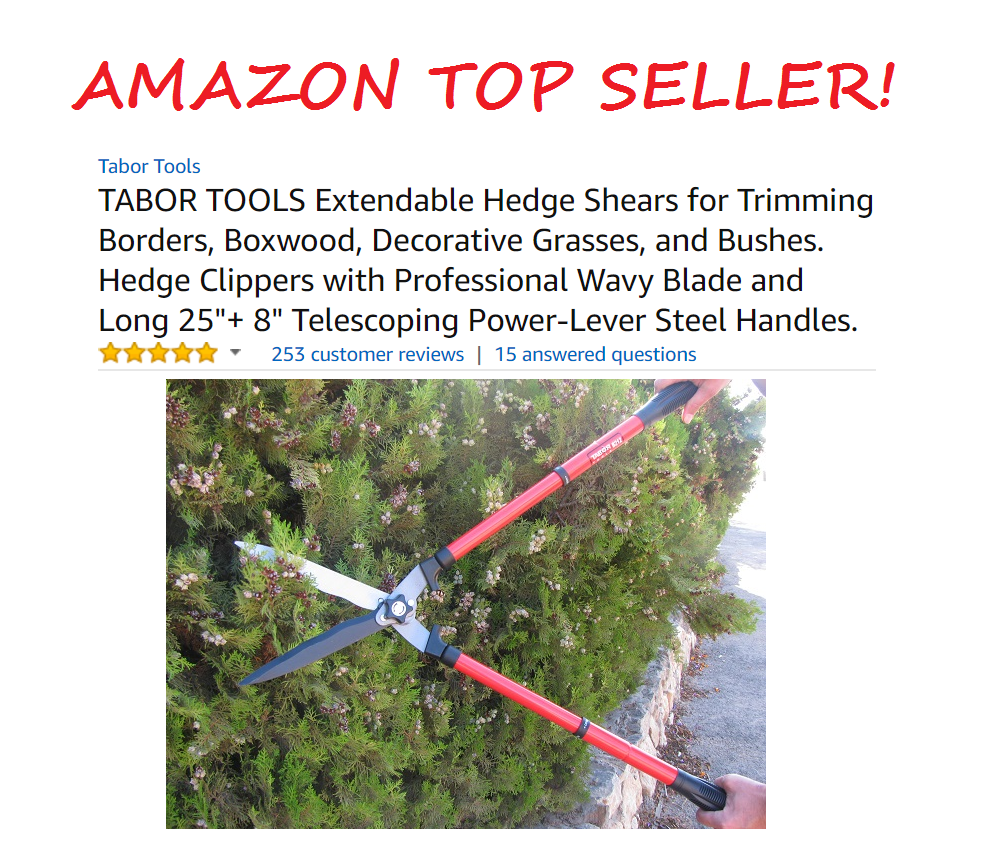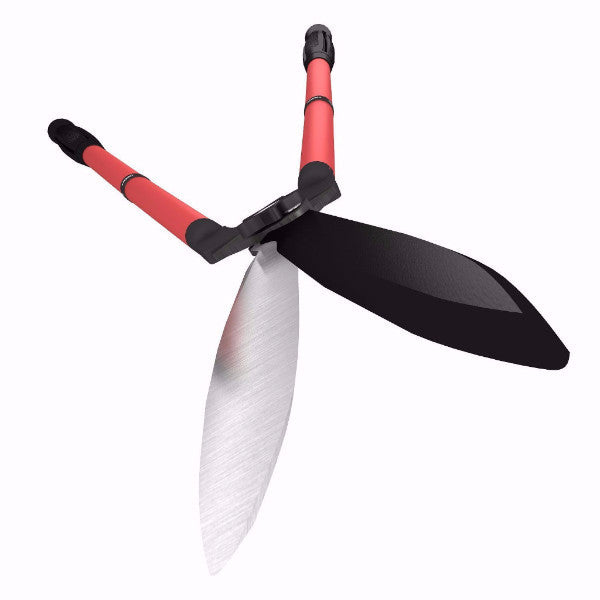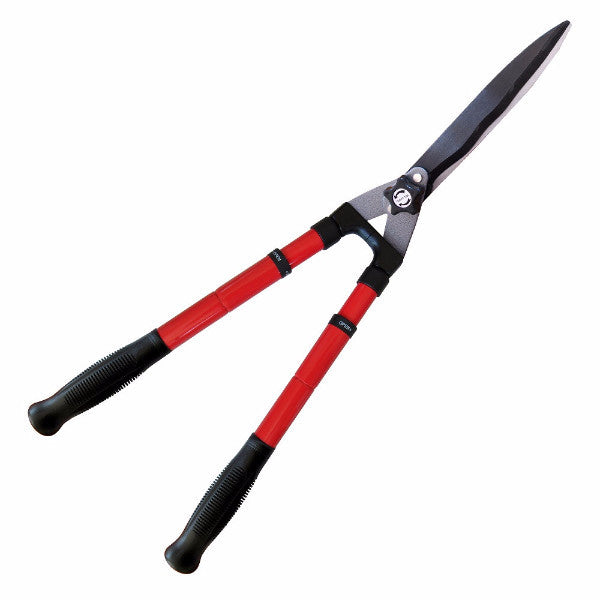 Disappointed
I purchased this after reading tons of reviews so I expected to last longer than 3 months. I've only used the shears to trim the hedges that line the rear of my home (nothing major) but somehow it was enough to dull the blades to the point they really won't anymore. I'm very surprised considering my previous pair of shears lasted me a good 6yrs before I felt the need to upgrade to this.
Hedge clippers
quality at a reasonable price