Tabor Tools
TABOR TOOLS GL18A Medium Size 20" Bypass Lopper
Regular price
Sale price
$28.99 USD
Unit price
per
Sale
Sold out
Tabor Tools GL18A 20" Medium Bypass Lopper, Makes Clean Professional Cuts, 1-Inch Cutting Capacity, Comes With Sturdy 15" Handles
POWER THROUGH 1" diameter thick branches with a quick chop and without struggle. This bypass lopper is designed for making fast and precise cuts that will preserve the health of your plants. PRUNING MADE EASY!
COMFORT GRIP. The rubberized grips on handles provide comfort and good grip. This smaller 20" model will allow you to work close to the body and efficiently navigate around tough limbs. The ergonomic handles are designed for optimal grip to ease the cutting of any branch. Overall, this is a lightweight, medium-sized and balanced tool which is easy to carry, even for the elderl gardener. This lopper will soon become YOUR BEST FRIEND IN THE GARDEN!
SHARP AND STURDY BLADE. The fully hardened carbon steel blades will stay sharp, even after some heavy use! Low-friction coated gliding blade can be resharpened prolonging the item's life.
EASY STORAGE: The lopper features a smart uncomplicated storage option - simply fit the holes in the blades together and hang it on a peg or hook. You can also hang the lopper up side using the hole in the handles.
ORDER WITH CONFIDENCE. The Tabor Tool customer satisfaction guarantee means exactly that. We will fix any problems quickly and answer to your need every time. We are always available to help our customers; our service record is unmatched! 



HAPPY GARDENING!

Consider the Job Done!

This handy tool enables users to tackle light to medium-duty cutting jobs well without straining or expending a lot of energy. It is a great design that's easy-to-use for home owners, gardeners and DIY enthusiasts. Also handy to bring with you on a camping trip!

Tabor Tools GL18 Lopper offers superior performance rooted in decades of gardening expertise. This tool has been designed with comfort and functionality in mind, featuring ergonomically contoured grips, innovative mechanisms, and coated blades for a sharper, longer lasting cut.
This smaller, easy-to-carry 20" model will allow you the work close to the body and efficiently navigate around tough limbs. The comfortable, ergonomic grips also ensure a balanced weight across the tool. When done, simply store the item by hanging it on a hook or peg.

Tabor GL18 Lopper has a 1" cutting capacity. This item is durable and features precision-ground razor sharp blades that cut through branches fast. The coating on the blades keeps them sharper for longer and make them resistant to corrosion.

Comfort Grip 20" Handles

The handles of this pruner have a soft grip handle cover for increased comfort and optimum performance. Features hole for easy storage.

This lopper is 20-Inch long! It's easy to carry and you can keep it in your car or with your camping outdoor gear.

Easy Storage

The lopper features a smart uncomplicated storage option - simply fit the holes in the blades together and hang your it on a peg or hook in your shed, garage or camping facility.

Bypass Blade

This bypass loppers has a blade that sweeps past the lower jaw, like scissors. A bypass pruner or lopper is reserved for cuts that affect the health of the plant, allowing the tree to heal quickly.
Non-stick blade coating reduces friction to make cutting easier, and holds item sharp for long lasting value. Hardened, razor-sharp, precision-ground bypass blade for clean cuts with less resistance.

Color: Red&Black

Item Dimensions: 0.98 x 7.09 x 20.47 inches

Item Weight: 1.98 pounds

Model Number: GL-18
Share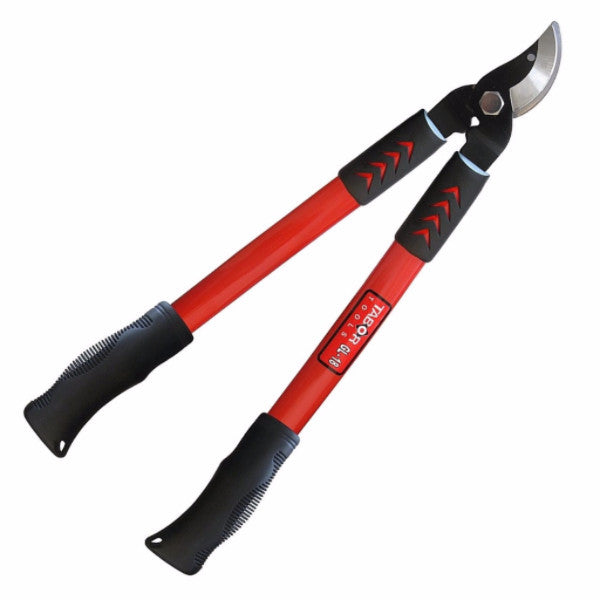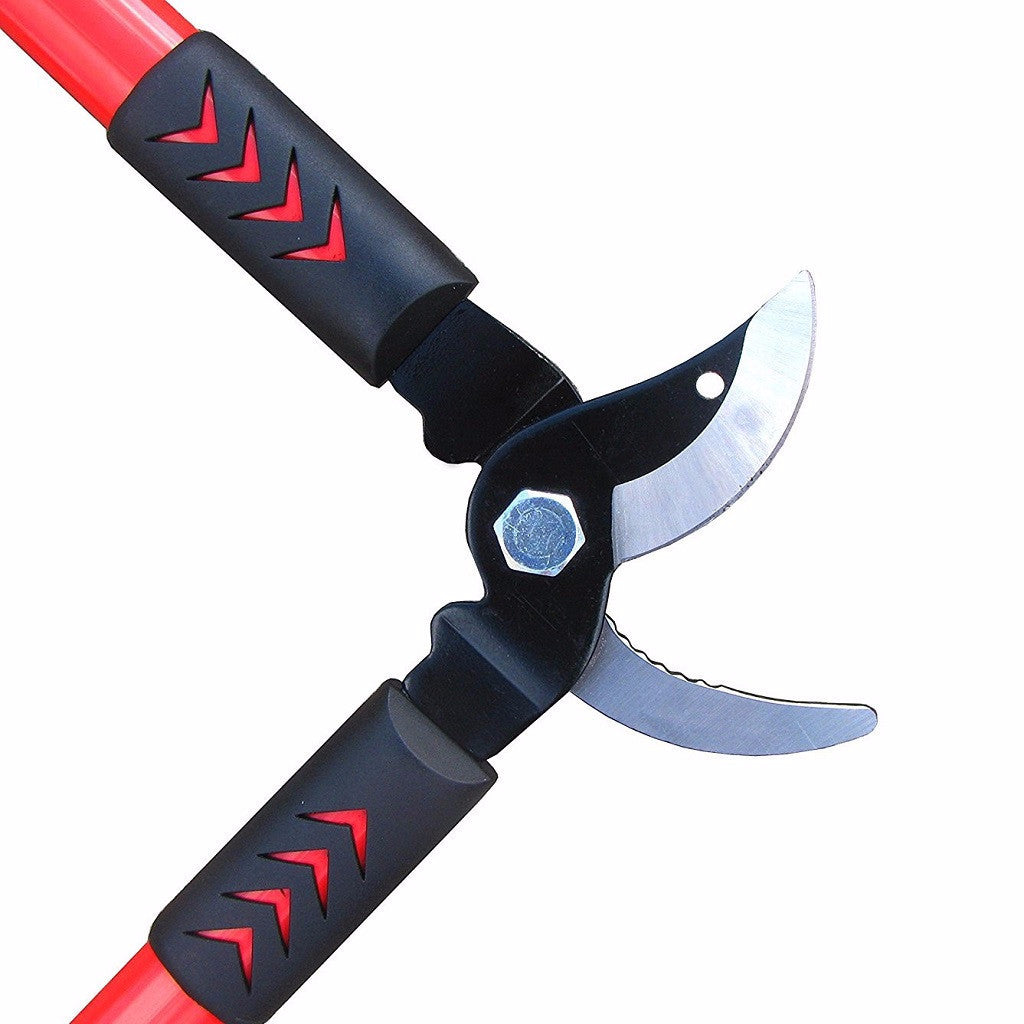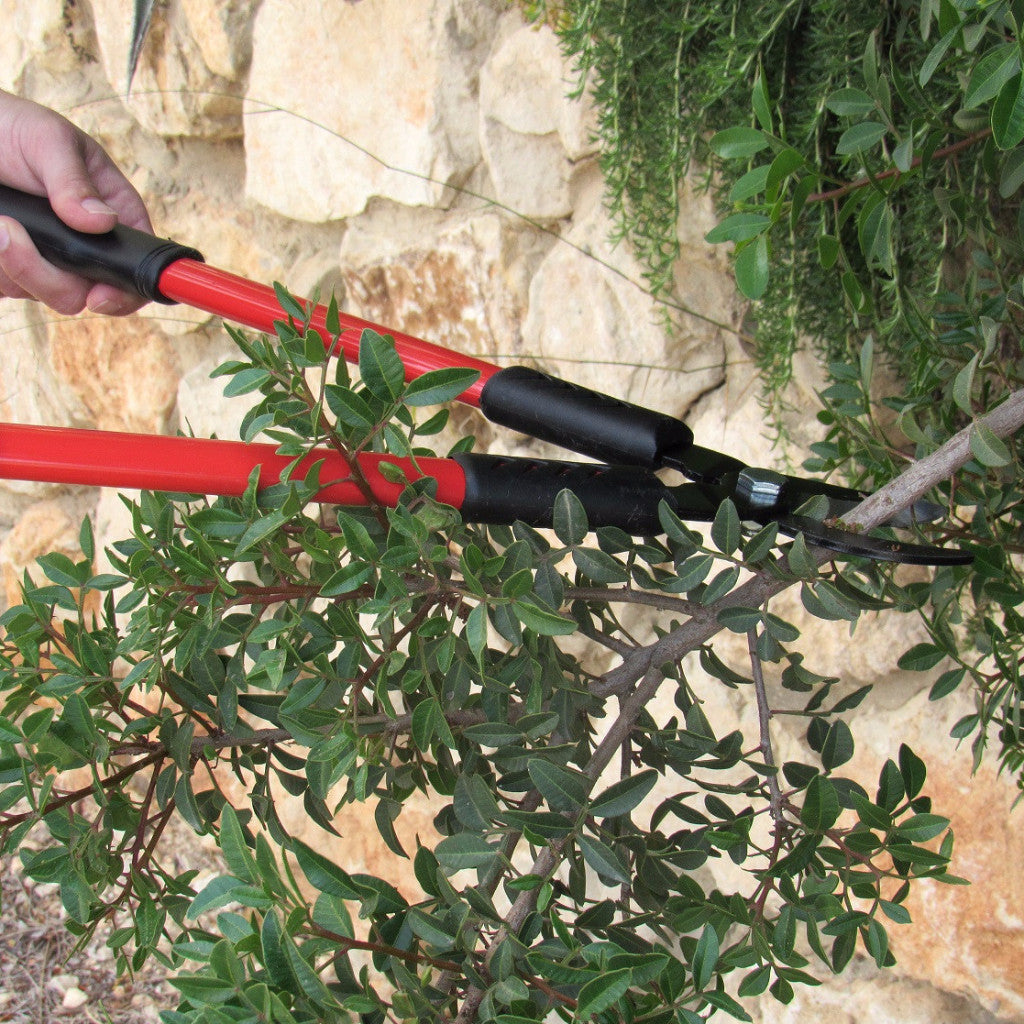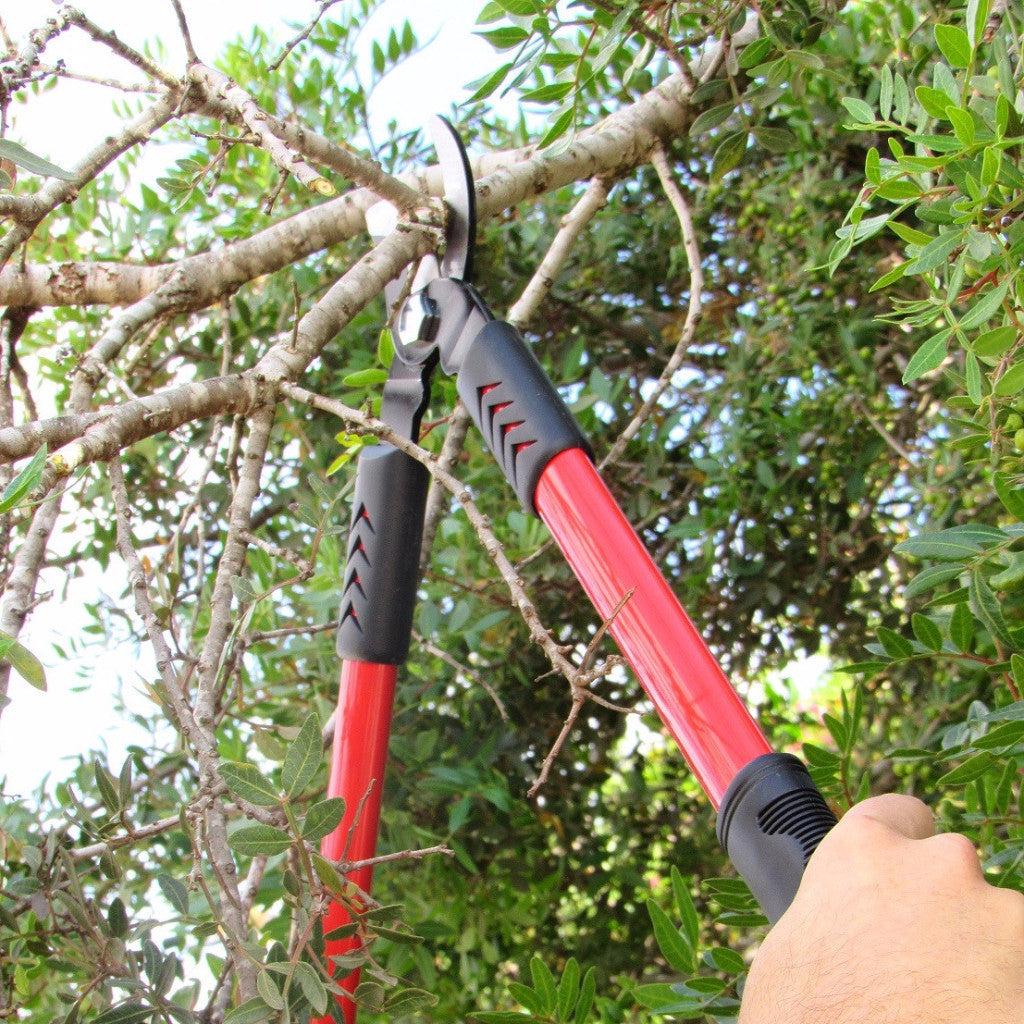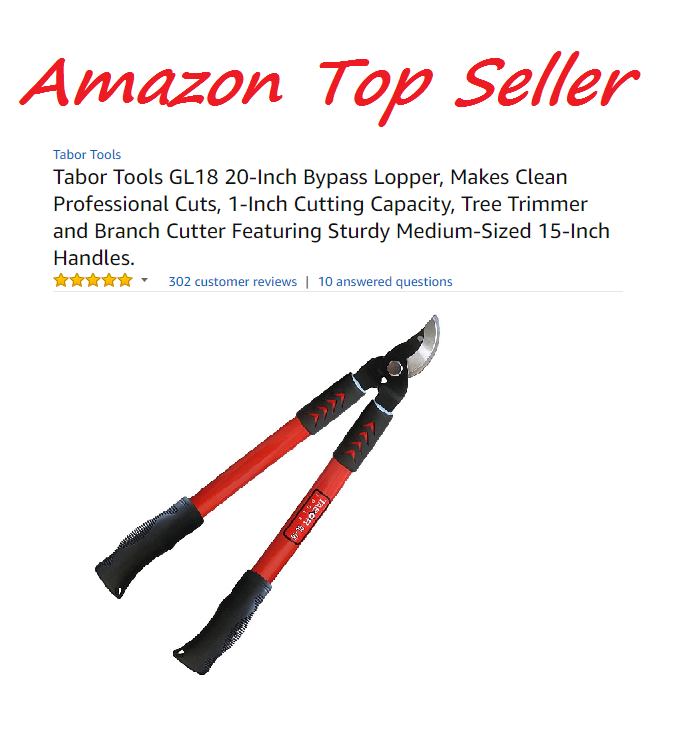 Great, quality tool!
I used this to clean up our redbud, Chinese pistachios, magnolia, crepe myrtles and it's working really well for branches that are roughly up to 1". What I really like best is the lightness of the handles, yet blade seems to be very sharp and well-made. I also bought a few other gardening tools and love them!
20" Lopper
If you're on the fence for some 20" loppers, just order these and thank me latter. Nice grips and cuts with ease.
Satisfied Customer
The price was good, the 20" loppers arrived sooner than expected, the quality appears to be good.
20" Lopper
Good price, Fast delivery.